The Bio-VOC – A low-cost, simple device for biological monitoring of VOCs in breath
Application Note 013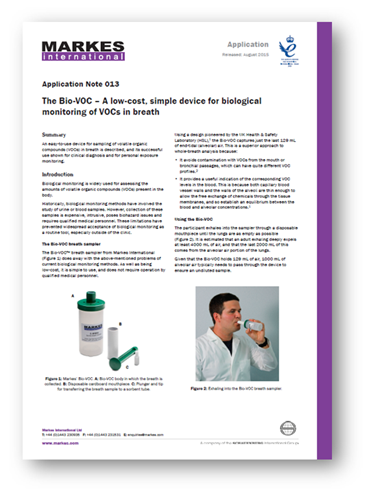 Biological monitoring is widely used for assessing the amounts of volatile organic compounds (VOCs) present in the body.
Historically, biological monitoring methods have involved the study of urine or blood samples. However, collection of these samples is expensive, intrusive, poses biohazard issues and requires qualified medical personnel. These limitations have prevented widespread acceptance of biological monitoring as a routine tool, especially outside of the clinic.
This application note shows how an easy-to-use breath sampler was used to collect samples for analysis of VOCs in breath for clinical diagnosis and personal exposure monitoring.
Please complete the form below to download the full application note