Micro-Chamber/Thermal Extractor
6-Chambers. Max temperature 120°C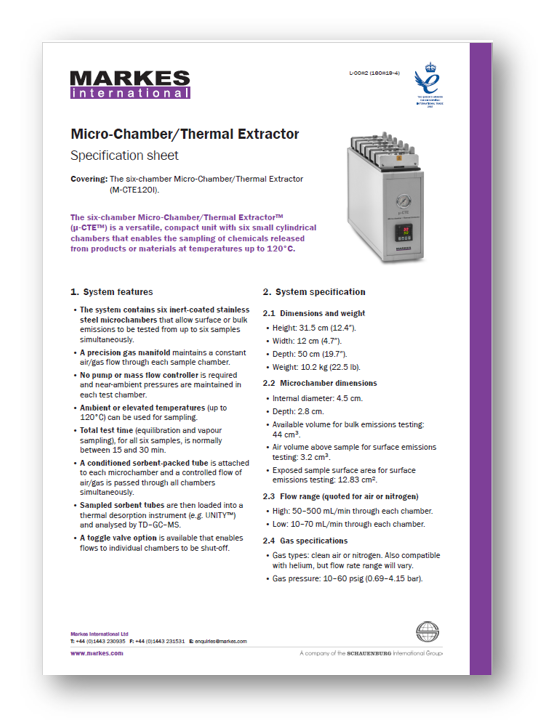 The six-chamber Micro-Chamber/Thermal Extractor™ (µ-CTE™) is a versatile, compact unit with six small cylindrical chambers that enables the sampling of chemicals released from products or materials at temperatures up to 120°C.
This specification sheet lists the unit's features and specification details.
Please complete the form below to download your copy of the specification sheet.