Products shown here are related to the application of thermal desorption to human health. Or find out more about human health applications.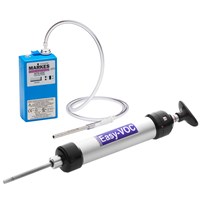 Active sampling
Active sampling (pumped sampling) onto sorbent tubes is one of the most versatile TD sampling methods, used to target both known and unknown sample environments. This approach involves use of a pump to actively draw an air sample through the sorbent tube to trap the target analytes.
Active sampling is key to US EPA Method TO‑17, which involves pumping the sample atmosphere onto the sorbent tubes, which are then capped
and transported to the laboratory, for analysis by thermal desorption. It is also the recommended sampling approach in other standard methods, including ISO 16017-1, ASTM 6196, Chinese EPA HJ 644 & HJ 734, EN 14662-1, CEN/TS 13649, NIOSH 2549, UK Environment Agency LFTGN 04, and UK HSL MDHS 72.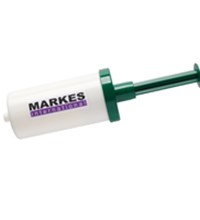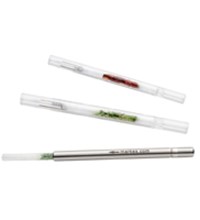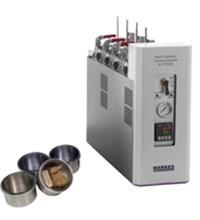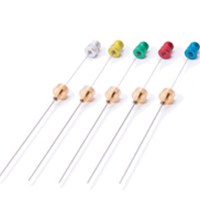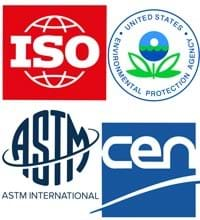 Supplies for standard methods
Markes' application specialists are active on committees working on standard methods, and also in the development of products to support method compliance. A variety of standard methods are available for monitoring specific VOCs often in prescribed sample types. For example, an automobile industry standard method might focus on materials such as plastic, leather or foam.
Organisations developing standard methods can be grouped into government agencies such as US EPA and
UK HSE, international standards agencies such as ISO and CEN, and consensus-based standards organisations such as ASTM. When selecting an appropriate method to adopt, the following issues should be considered:
Any specific regulatory requirements/guidance.
Method scope e.g. ambient, indoor, workplace, material emissions test chambers.
Sampling and analytical requirements.
General guidance (e.g. choice of sorbents, selection of GC column).
Validation protocol.
Method limits – list of target analytes (if applicable), concentration range, detection limits, analyte volatility range, etc.
See our Standard Methods page listing all relevant methods.