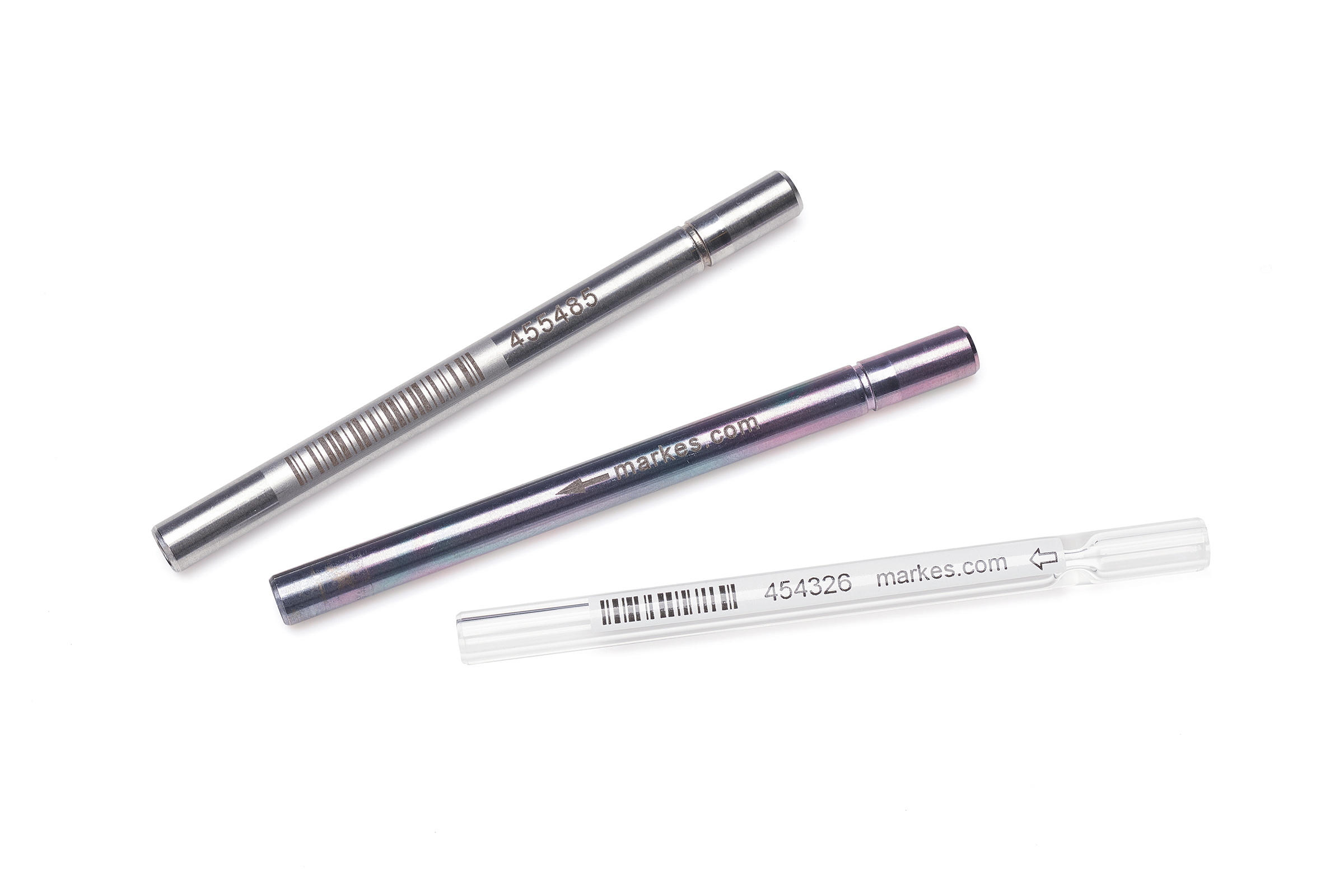 Empty sorbent tubes
Thermal desorption (TD) tubes are typically supplied packed with single or multiple sorbents, but there are a number of reasons why empty tubes might be chosen. These include direct desorption methods, self-packing or the need to pack with developmental sorbents for research purposes.
Overview
Direct desorption is a highly effective, cost-saving technique that can be used to rapidly screen small quantities of homogeneous solid or semi-solid material. Samples are inserted into empty glass tubes (or tube liners for use in empty stainless steel tubes) and placed in a TD system for dynamic headspace extraction and preconcentration using a focusing trap, before injection into GC.
Direct desorption avoids labour-intensive manual sample preparation and improves method stability by eliminating interferences such as non-volatiles, water and solvents prior to analysis.
HiSorb™ high capacity sorptive extraction
HiSorb is an innovative, labour-saving sample collection technique for VOCs and SVOCs in liquids and solids.  It is far quicker and easier than solvent extraction, and completely avoids the cost of solvent consumption and disposal. HiSorb also offers lower detection limits than conventional SPME, due to the larger capacity of the sorbent and the use of TD preconcentration and automated GC–MS analysis.
Sampling involves probes being immersed in liquid or exposed to the headspace of a sample. Empty stainless steel or inert tubes are then used as the carrier tube for analysis in a TD system.
Radial diffusive sampling
In radial diffusive (passive) sampling gases diffuse onto a sorbent from all sides. Diffusive samplers such as Radiello™ are used in applications such as monitoring VOCs in the workplace. After sampling, the sorbent cartridge can be inserted into an empty tube for analysis by thermal desorption.
Self-packing
For advanced users with expertise in sorbent packing and the appropriate equipment, purchasing empty tubes is a viable option.