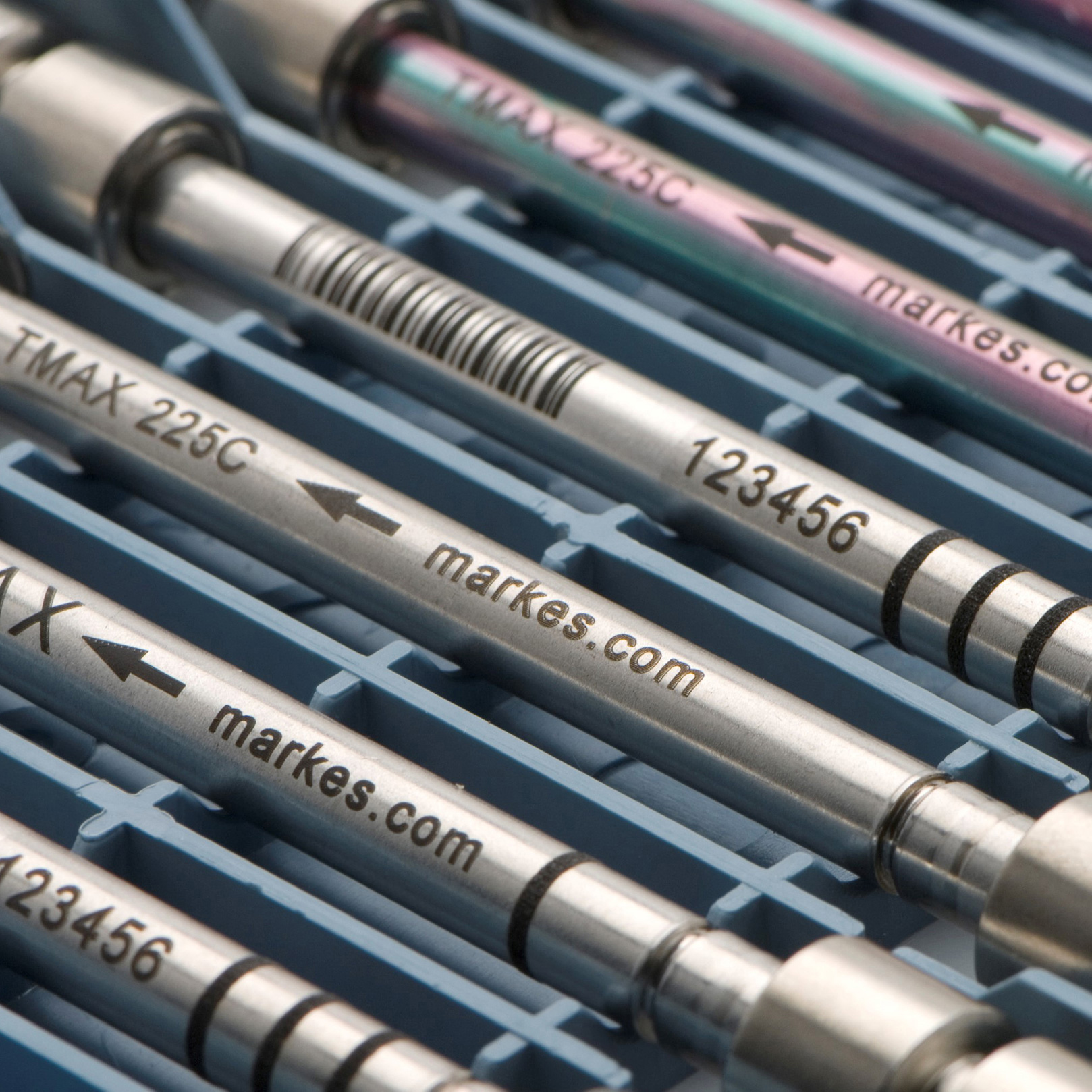 Sorbent tube customisation
Markes' sorbent tubes are available in a variety of materials, sorbent packing combinations and with a wide range of labelling options. All Markes' tubes feature sophisticated labelling with a unique ID number in clear barcode and numerical format, plus a sampling flow arrow. Tubes can also be customised to align with end-user and analyst workflow.
Our Tube configurator and Sorbent Selector will help with selecting the right sorbent tube for the vast majority of popular applications.
Overview
Customisation options include:
Up to 10 alphanumerical characters, to indicate sorbent type, maximum conditioning temperature, project name, purchase date, company name etc.
Up to five permanent black bands, as a visual indicator of the number of sorbent beds or to denote particular sampling campaigns
Company names or logos