Canister sampling accessories
Air sampling canisters are used for collection, storage and analysis of the most volatile organic compounds such as C2 hydrocarbons and freons. Canisters are available in stainless steel (TO-Can) and inert-coated stainless steel (SilcoCan), in 1–15 L volumes. Canisters are ideal for time-weighted-average (TWA) grab-sampling of ambient air.
Electropolished and extensively cleaned
Frame around the canister eliminates weld marks and prevents active sites
Ships with three-port RAVE valve with vacuum/pressure gauge (-30" Hg/60 psi) 
Supports US EPA Methods TO-14A/15
Compatible with Markes' CIA Advantage-xr and canister rack
Contact us to discuss any other canister sampling products or requirements.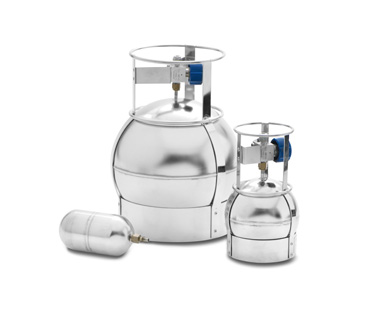 TO-Can with gauge
1/4" valve- 1L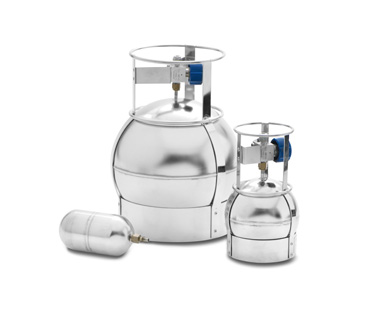 TO-Can with gauge
1/4" valve- 6L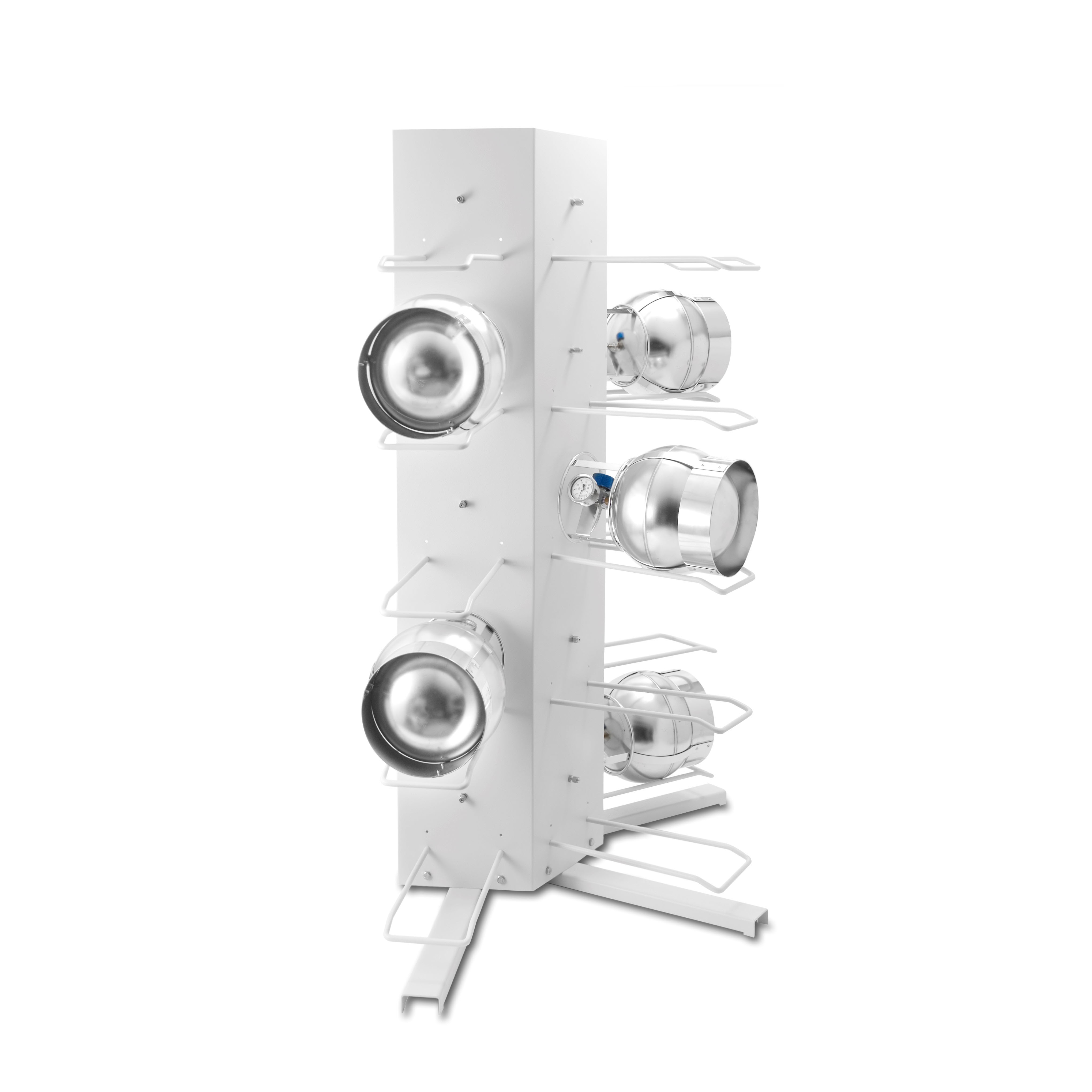 Canister rack- for CIA Advantage-xr
Holds up to 15 (1L-6L) canisters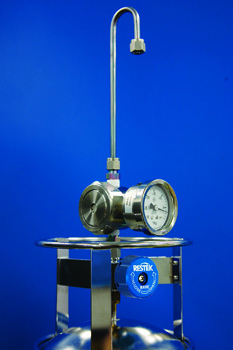 Air sampling kit- stainless steel
1hr/1L or 8hr/6L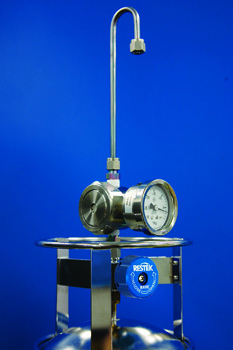 Air sampling kit- SilTek
1hr/1L or 8hr/6L
Overview
Available in stainless steel and inert-coated stainless steel (Siltek®). When the Siltek-treated finish kit is used in conjunction with SilcoCan® (inert-coated stainless steel canisters), the components ensure accurate sampling of active compounds such as low-level volatile sulfur compounds.
Each integrated air sampling kit contains:
Rain cap
Sampling inlet/train
Filter (frit)
Critical orifice
Flow controller
The sampling inlet/train follows the guidance in US EPA Method TO-14A/15 to allow:
Elevated-level sampling, which helps to minimise entry of dust particles into the canister in areas of heavy traffic
The entrance of the inlet to face downwards, to prevent raindrops from entering
The replaceable filter (frit) protects the orifice and valve from airborne particulates that could obstruct the flow path and alter the flow rate during sampling or (in a worst-case scenario) block the flow path and stop sampling altogether.
The critical orifice restricts flow to a specified range, allowing the canister to fill at a certain rate over a specified time period with the assistance of a flow controller.
The flow controller maintains a constant flow over the specified time period, despite changes in the vacuum of the canister over time and/or environmental temperature.
The integrated air sampling kits available via Markes are suitable for the following time periods for the following canister sizes:
1 L: 1 hour
3 L: 4 hours
6 L: 8 hours
15 L: 20 hours
Part numbers:
C-ASK1168SL - C-ASK1168SS - C-TOCAN1 - C-TOCAN6 - U-RACK02