3-for-2 on selected focusing traps
Buy two qualifying focusing traps and get a third free of charge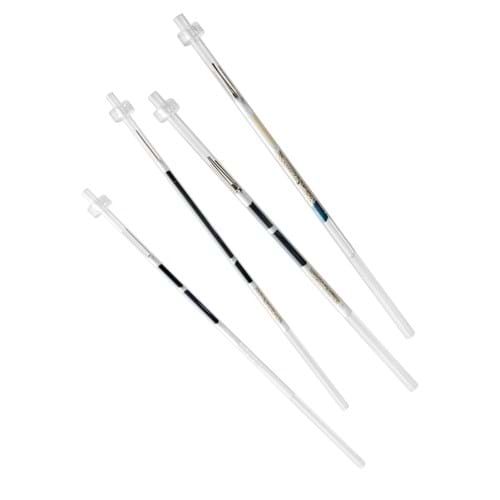 A clean focusing trap (cold trap) is key for optimal performance of your thermal desorption instrument. We recommend that they are changed every 6 months to ensure you get the best result from your system. Read more about focusing trap selection & replacement in our latest Q&A, and find out how the right trap can help you maximise value from your instrument.
Until 31 May 2023, when you buy 2 traps (from a selected range), we will give you a third free.
Choose from our selection including traps such as High boilers, Air toxics, Method 325, or our new PFAS trap for UNITY-xr, TD100-xr, and Centri range.
When requesting quote, use promo code: TRAPDEAL23
End date: 31 MAY 2023
Terms and conditions
Buy any two qualifying focusing traps and receive a third for free.
Where products are of differing value, the lowest price item will be free.
Products included are focusing traps shown on the following web pages:
Focusing traps for the TT24-7 are excluded from this promotion.
Offer is valid until 31 MAY 2023.
Offer can only be applied to new orders.
Use of the promotion code TRAPDEAL23 is required to receive the offer.
The promotion code may be used multiple times (over multiple orders or within a single order) until the offer end date.
Markes reserves the right to withdraw this offer without notice at any time.
There is no cash alternative.
The offer is applicable to orders placed directly with Markes International Ltd, Markes International Inc., Markes International GmbH or Markes Instruments Shanghai via phone, fax or email.
An equivalent offer applies for online orders placed on www.markes.com/shop where the code TRAPDEAL23 will apply a 33% discount to orders of 3 traps.
The offer cannot be used in conjunction with any other offer.