With over 20 years of expertise in thermal desorption and sample preparation for GC, an enviable reputation as a pioneer in the field, and a track-record of continual innovation to solve sampling challenges, we know more than anyone else how to get the best results when sampling VOCs from solids, liquids and gases.
We have an unparalleled range of products in our online shop, many of them exclusive to Markes (and compatible with instruments from other manufacturers), which are all supported by Markes' sampling technologies, applications and service teams, who provide after-sales service and expertise on choice of sampling technique, method development and best practice. (email: SampleTech@Markes.com).
Spotlight on...
HiSorb™ – High-capacity sorptive extraction
A flexible alternative to methods such as stir-bar sorptive extraction (SBSE)
Detection limits are lower than for SPME
Easier and quicker to use than solvent extraction
Re-usable probes and tubes minimise cost per sample
Robust and easy to use with multiple phases available
Exclusive to Markes International

Sampling technologies: Sample collection, extraction and enrichment
Meet the team
For large or complex projects, the Sampling Technologies team offers a tailored consultancy service, which encompasses engineering, sampling techniques and method development. Please contact the team by phone, email or live chat to discuss your application or project collaboration ideas. The team is led by Damien Cull, Sampling Technologies Business Unit Manager at the Markes International headquarters in the UK. For training on our products and/or applications, the Schauenberg Analytics Academy offers a range of courses, delivered by our product and application specialists (see below).
Joshua Marshall – Technical Product Specialist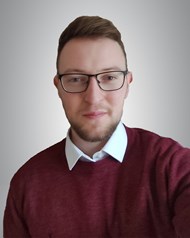 Josh holds a BSc in Analytical chemistry from the University of South Wales. He has worked in a number of ISO:17025 accredited laboratories, holding the roles of analyst and technical analyst focusing on method development using GC–MS and LC–MS.
Josh joined Markes in 2021 as the technical product specialist for the Sampling Technologies business unit. His role involves the development and validation of sampling products before release to market. The technical product specialist role also sees Josh provide technical support to customers who require help with Markes sampling products.
Email Joshua
David Cartmell – Product Manager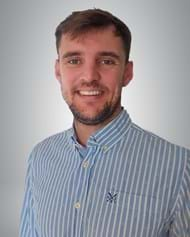 As the product manager for sampling technologies, David is responsible for the continued growth and support of our product portfolio. He provides expertise in polymer science, particularly on polymer materials for improved volatile analyte extraction. He has also spent three years developing novel sorbent phases for HiSorb™ high-capacity sorptive extraction technology.
Email David
Nick Bukowski – Principal Scientist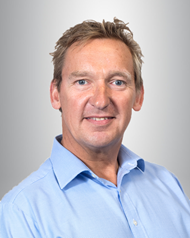 Nick Bukowski started his mass spectrometry ('MS') career with the VG manufacturing group of companies. He held numerous MS roles including applications lab manager leading up to the company's transition to Thermo Finnigan.
Nick managed a number of Informatics research programmes before becoming the product manager for the Thermo TEMPUS TOF system.
After a spell with Anatune in the UK, Nick joined Markes International in 2009 where he now manages cross-group product development.
Email Nick
Training courses

We also offer training with the Schauenburg Analytics Academy, which provides fully interactive online and classroom-based courses hosted by applications and engineering specialists from Markes and SepSolve.