Sampling technologies
Supplies and consultancy for sample preparation
Sampling technologies
We share our know-how and experience to help you get the best results when sampling VOCs from solids, liquids and gases.
Customer feedback: Your questions answered
Topic: Focusing trap selection and replacement


We use a Markes TD100-xr thermal desorption instrument and have had excellent results with it over the years. However, in recent runs we've noticed some broadening of early peaks. Do you have any suggestions on how to address this?

Tailing or broadening of early peaks may be an indication that the sorbent in the focusing trap has begun to deteriorate. This is normal for all sorbents as they age. For optimal results, the focusing trap should be replaced after 1000 desorptions or 12 months, whichever comes first. You can track the number of desorptions carried out by using the 'Trap desorption counter' on your instrument; when a new focusing trap is installed, simply reset the counter.
I'm looking to develop an application for environmental monitoring, and I found a research paper that describes monitoring my compounds of interest in a similar sampling environment. In the paper a focusing trap containing equal amounts of Carbopack B 60/80, Carbopack X 40/60 and Carbosieve SIII was used. However, I can't see a focusing trap matching this description on your online shop, so can you create a custom trap with the sorbents mentioned above?
Yes – we offer custom focusing traps and have the sorbents you mention at our production facility, so the focusing trap can be produced without delay. We don't advertise custom traps on our online shop, as when customers are looking for specialist packings it nearly always proves beneficial to discuss the application before purchase.
I'm interested in sampling breath in order to screen for biomarkers in the range of C7–C25. I already have your 'Biomonitoring' sorbent tubes, but I'm wondering if I can use my existing 'Air toxics' focusing traps rather than switching to the 'Material emissions' traps that you recommend in Application Note 154 on breath monitoring. Would I see any benefit in making the switch to the new trap type?
Yes, you would see a benefit from using the 'Material emissions' trap (U-T12ME-2S) rather than the 'Air toxics' trap (U-T3ATX-2S) for this application. The 'Air toxics' trap has a working range from C2–C12, whereas the 'Material emissions' trap has a working range of C7–C30, and so it covers the heavier compounds in your intended application range far better. The 'Material emissions' trap actually contains the same sorbents as the 'Biomonitoring' tube, meaning anything you sample onto the tube will be compatible with the focusing trap.
Another reason that the 'Air toxics' trap isn't ideal for this application is that it contains a molecular sieve sorbent, which is great for retaining VVOCs, but it's also hydrophilic, and so will retain moisture. So if you were to use these traps, you would need to ensure that the moisture is removed from the sorbents in the tube prior to desorption on the instrument. If you prefer to go down this route, please see Application Note 026 on how to reduce water interferences on sorbent tubes.
We follow US EPA Method TO-17 and are interested in analysing compounds with a volatility range between chloromethane and naphthalene. We have tubes capable of retaining the target compounds, but what trap we should select?
If you are targeting compounds from chloromethane to naphthalene (approximately –24°C to 218°C) then focusing trap U-T15ATA-2S is the best choice. This focusing trap contains three sorbent beds of increasing strength, and so is suitable for applications where a wide range of compound volatilities need to be accommodated. If in doubt, a good general rule is to select a focusing trap that has the same sorbents as your TD tubes.
Simple trap management also helps ensure you get the most from your Markes TD instrument. In a multi-bed trap, we arrange sorbents in order of increasing strength, to ensure target analytes are only adsorbed on the weakest sorbent that will retain them, thus reducing any carryover. We also offer a custom packing service to optimise the trap for your specific application.
We're developing a number of new applications, and we would like to understand how to select and replace the focusing trap when switching between applications and target compounds.
To learn how to change traps on Markes instruments, we recommend watching our videos: TD100-xr and UNITY-xr. For further information on resolving issues you may come across, see our Application Note 006: Troubleshooting analytical thermal desorption applications.
To talk to the team about your sampling challenges, get in touch at sampletech@markes.com
Spotlight on...
TubeTAG: smart tube tracking with RFID codes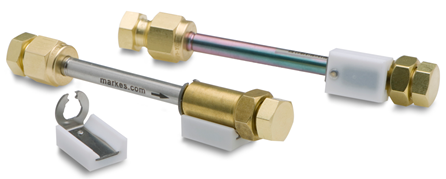 In busy laboratories using manual record-keeping, there is the risk of sorbent tubes being mislabelled, and data being associated with the wrong sample.
We came up with an elegant solution to this issue – TubeTAG™. This is a robust radio-frequency identification (RFID) tag that fits securely onto stainless steel or glass tubes, for a more intelligent tube tracking approach. TubeTAG not only eliminates transcription errors, but provides a chain of custody through field monitoring and lab analysis, and its use is now recommended by key standard methods such as US EPA Method 325.
TubeTAG technology is compatible with Markes' entire range of thermal desorption systems, and the tags can easily fit onto your existing industry-standard tube stock. TubeTAG has also been designed to be easy to use, as demonstrated in our 'How-to' videos on fitting, using and analysing with TubeTAG.
Meet the team
For large or complex projects, the Sampling Technologies team offer a tailored consultancy service, which encompasses: Engineering, Sampling techniques, and Method development. The team is led by Damien Cull, Sampling Technologies Business Unit Manager. To discuss your application or project collaboration ideas please contact us by phone, live webchat or email
Joshua Marshall – Technical Product Specialist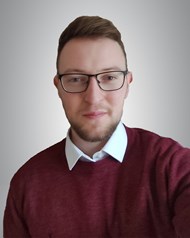 Josh holds a BSc in Analytical chemistry from the University of South Wales. He has worked in a number of ISO:17025 accredited laboratories, holding the roles of analyst and technical analyst focusing on method development using GC–MS and LC–MS.
Josh joined Markes as technical product specialist for the Sampling Technologies business unit. His role involves the development and validation of sampling products before release. The technical product specialist role also sees Josh provide technical support to customers who require help with Markes sampling products.
Email Joshua
Nick Bukowski – Principal Scientist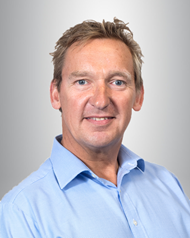 Nick Bukowski started his mass spectrometry ('MS') career with the VG manufacturing group of companies. He held numerous MS roles including applications lab manager leading up to the company's transition to Thermo Finnigan.
Nick managed a number of Informatics research programmes before becoming the product manager for the Thermo TEMPUS TOF system.
After a spell with Anatune in the UK, Nick joined Markes International in 2009 where he now manages cross-group product development.
Email Nick
Jon Williams – Research Scientist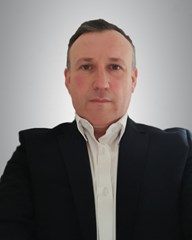 Jon joined Markes International in 2021 as an applied research scientist for the Sampling Technologies business unit. Jon holds a BSc in chemistry, a PhD in analytical chemistry (mass spectrometry) and is a Chartered Chemist (CChem) and a Fellow of the Royal Society of Chemistry (FRSC). He has over two decades of experience in mass spectrometry and has gained significant expertise in sample preparation and extraction. Jon has published over 50 peer-reviewed articles and has been involved in the development of many patented technologies.
Email Jon
Training courses

We also offer training with the Schauenburg Analytics Academy, which provides fully interactive online and classroom-based courses hosted by applications and engineering specialists from Markes and SepSolve.