Prediction of uptake rates for diffusive tubes
Application Note 002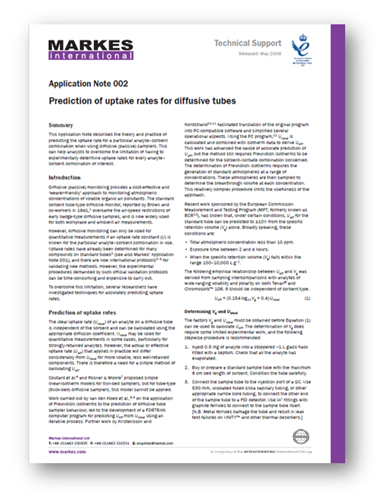 Diffusive (passive) monitoring provides a cost-effective and 'wearer-friendly' approach to monitoring atmospheric concentrations of volatile organic air pollutants.
However, diffusive monitoring can only be used for quantitative measurements if an uptake rate constant (U) is known for the particular analyte–sorbent combination in use.
This application note describes the theory and practice of predicting the uptake rate for a particular analyte–sorbent combination when using diffusive (passive) samplers.
This can help analysts to overcome the limitation of having to experimentally determine uptake rates for every analyte– sorbent combination of interest.
Please complete the form below to download the full application note