VOCs found in soils range from hazardous industrial pollutants to naturally occurring metabolites of living organisms. Being able to reliably monitor all these compounds is essential both for safeguarding our own wellbeing and for understanding the factors affecting soil quality.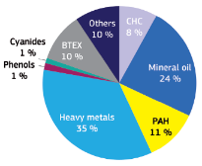 What compounds are found in soil?
VOCs and SVOCs account for the majority of chemical contaminants in the soil. These compounds reach the soil through the air and water, and many of them have been shown to have adverse effects on human health.
Using thermal desorption for soil investigations
The technology of thermal desorption is widely applied to monitor soils and has been found to be so effective that large-scale remediation procedures are also conducted by this method.
Thermal desorption offers several advantages that are inherent to use of the sorbent-packed focusing trap:
Multiple sorbent beds allow a wide range of compounds to be monitored in a single run.
Preconcentration allows sub-ppb detection limits to be achieved – much greater than conventional solvent extraction methods.
Possibility to analyse large sample volumes, allowing for a reliable representation from a heterogeneous sample.
Elimination of labour-intensive solvent operation.
Soil investigation equipment from Markes International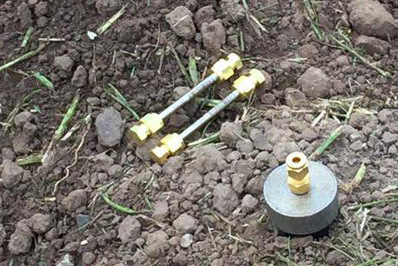 Equipment from Markes can be applied to both in situ and ex situ soil investigations, making the application straightforward and versatile:
In situ monitoring: Pumped or passive sampling of soil gas directly onto sorbent tubes can be carried out using a specialist soil sampler such as Markes' VOC-Mole.
Ex situ monitoring: Headspace, SPME and HiSorb high-capacity sorptive extraction can all be applied to analysis of soil samples.