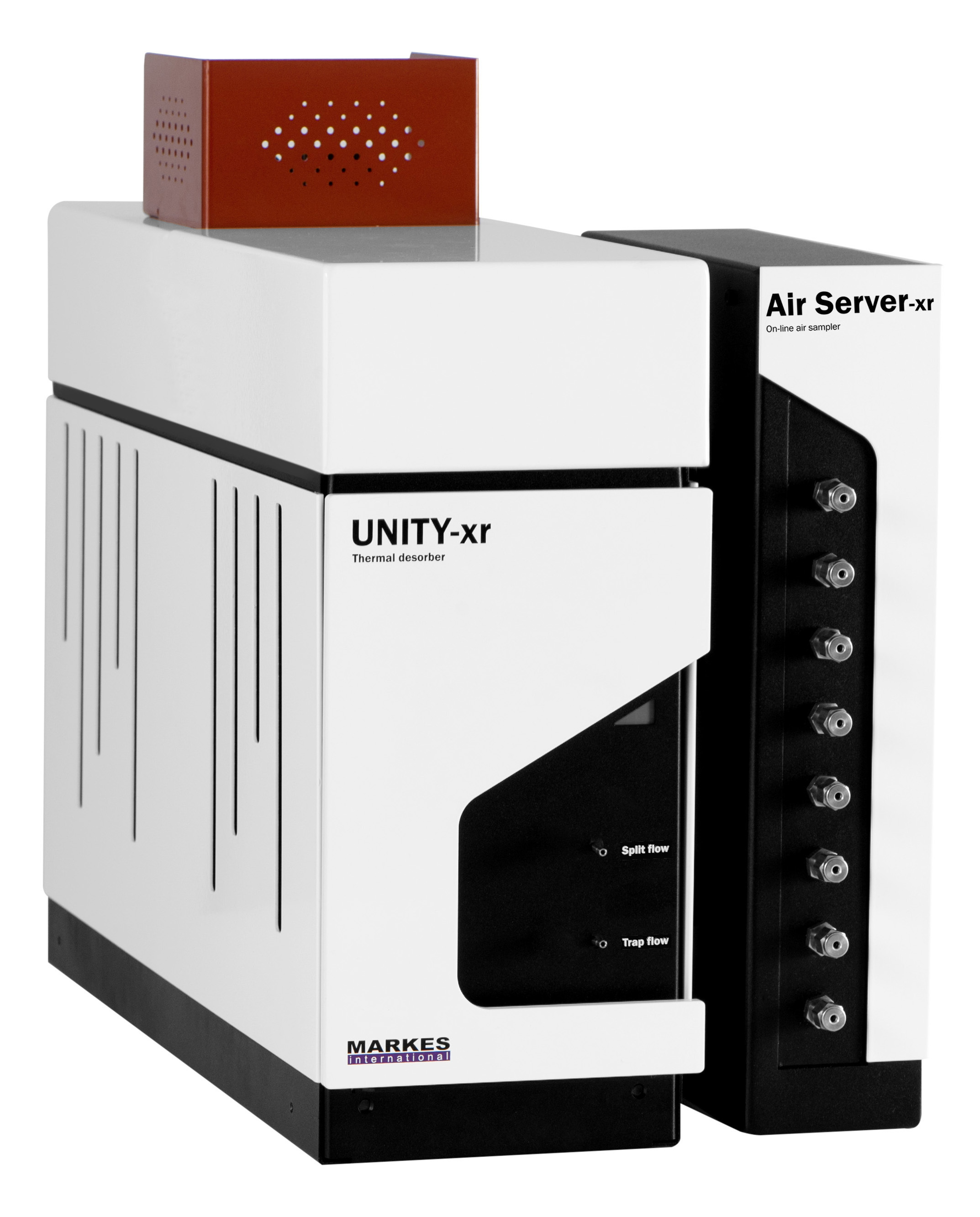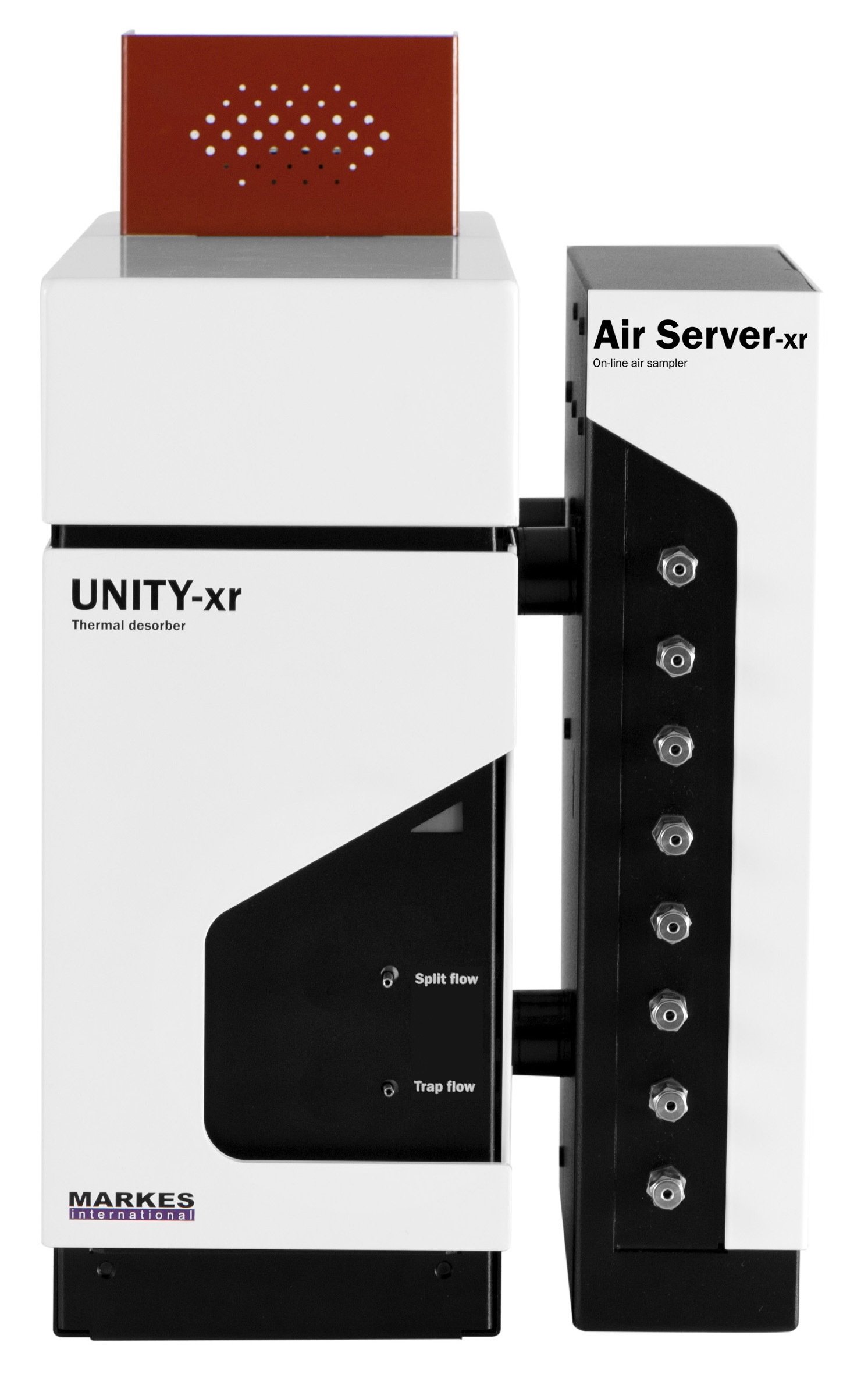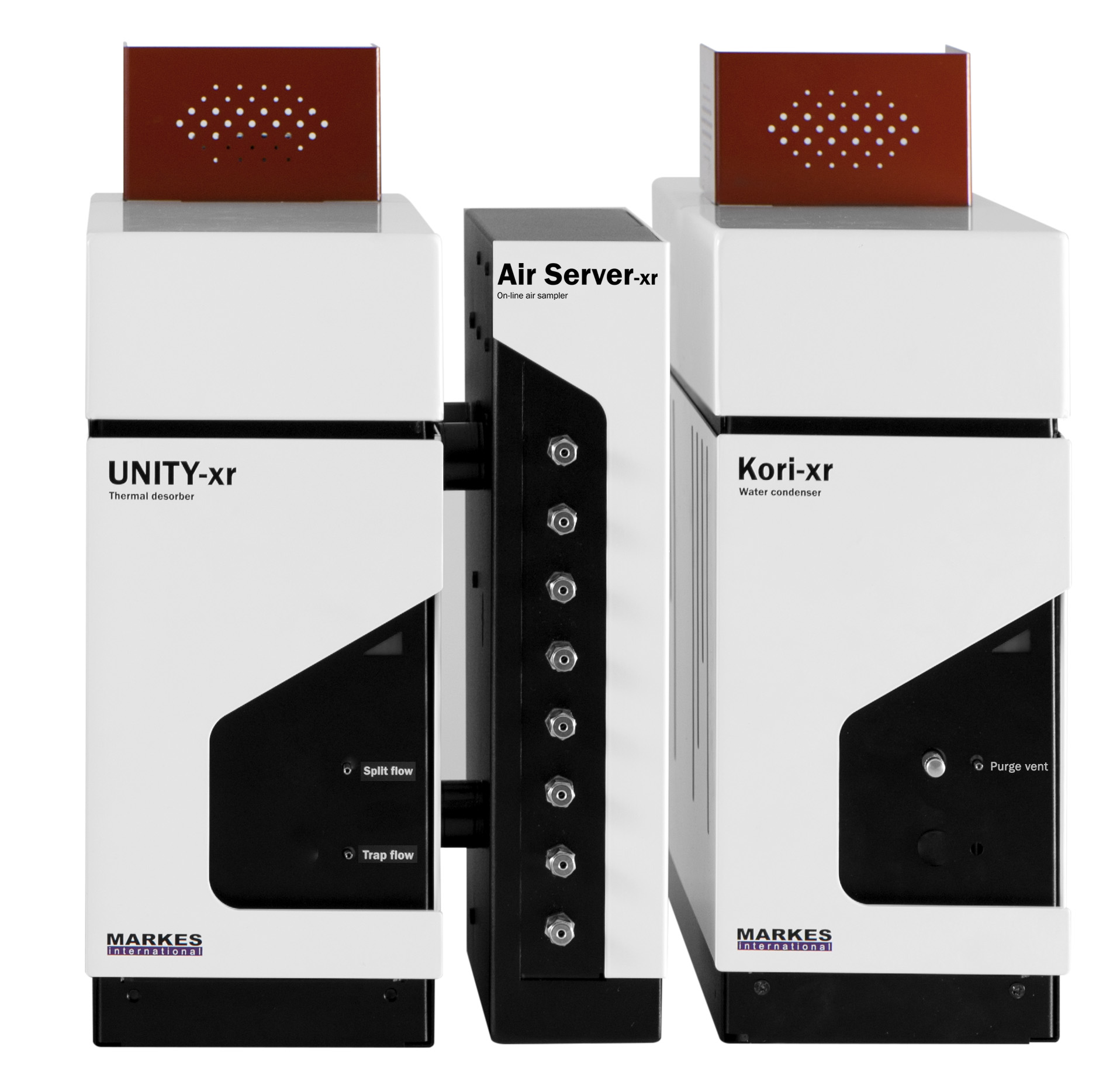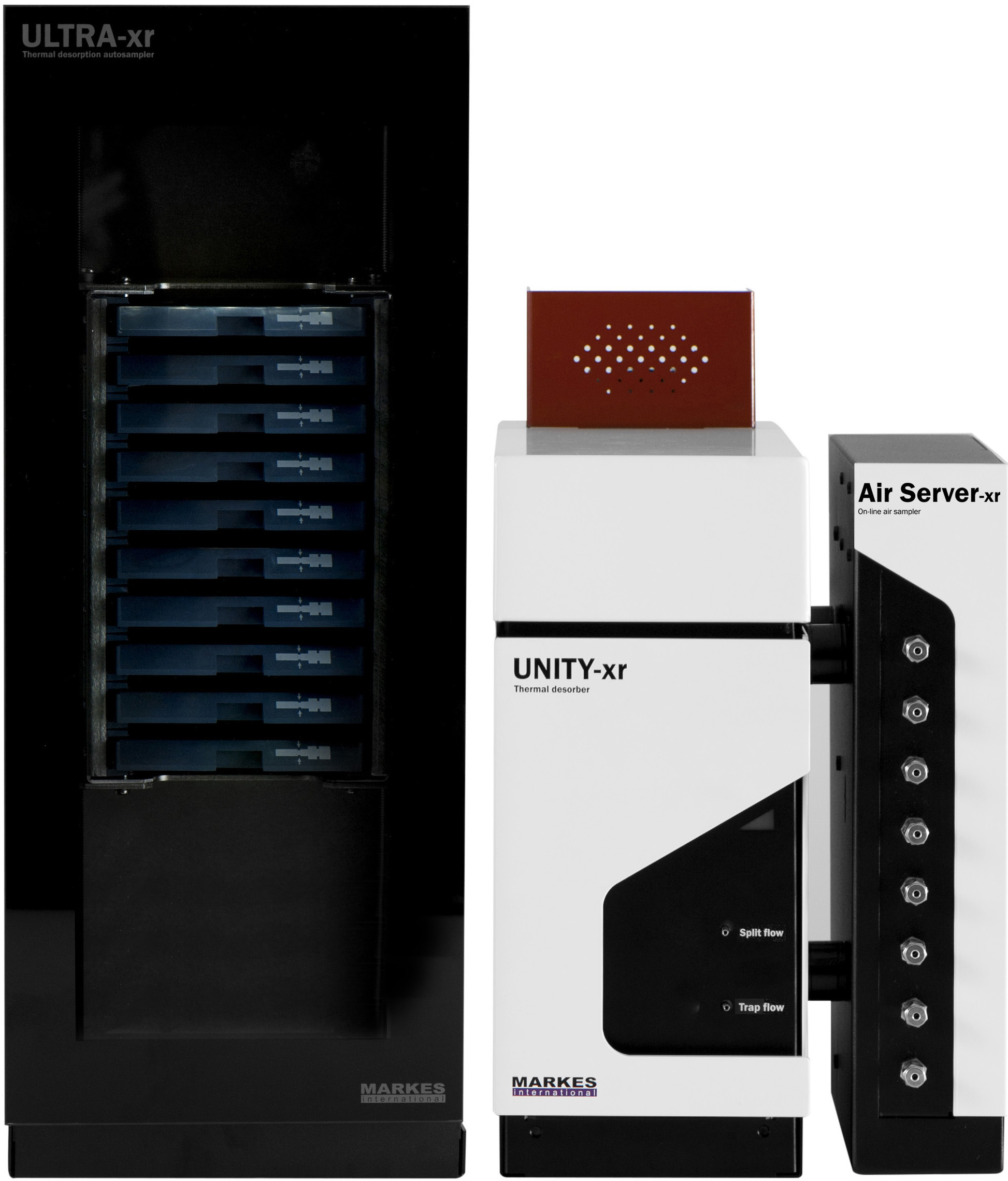 UNITY–Air Server-xr
Cryogen-free automated thermal desorption system for unattended on-line air monitoring
UNITY–Air Server-xr™ is an air monitoring system that introduces a controlled flow of sample directly into an integral focusing trap, allowing automated on-line analysis of VVOCs and VOCs in air or gas. It's ideal for round-the-clock air monitoring of volatiles such as PAMS ozone precursors and odorous species, especially in remote locations where unattended sampling at time specific intervals is necessary.
Benefits of UNITY–Air Server-xr
Unattended monitoring – With automated sequencing between sample, zero gas and calibration streams, UNITY–Air Server-xr systems enhance the quality of data acquired in field sites and mobile laboratories.
Versatility and performance – Higher trap capacity and better desorption efficiency means that UNITY–Air Server-xr serves a wider range of more challenging applications than other systems.
Reduced running costs– The electrically-cooled focusing trap avoids the need for expensive and hazardous cryogen.
Wide analyte range – Inert, optimised flow paths allow quantitative recovery of a wide range of analytes, including simultaneous analysis of VVOCs and polar species in humid samples using Dry-Focus3 three-stage focusing.
Broad range of concentrations – User-defined sampling parameters allow analysis of both high- and low-concentration samples.
Expanded capabilities – Because of the ability to analyse sorbent tubes (single or multiple), UNITY–Air Server-xr systems for all your VVOC, VOC and SVOC analysis requirements.
Intelligent software – With built-in parameters for several standard methods (including PAMS), automated self-checking diagnostics, and usage/maintenance counters, you can quickly get set-up, remotely view system status, and schedule visits.
Easy laboratory integration – UNITY–Air Server-xr is compatible with all major makes of GC and GC–MS.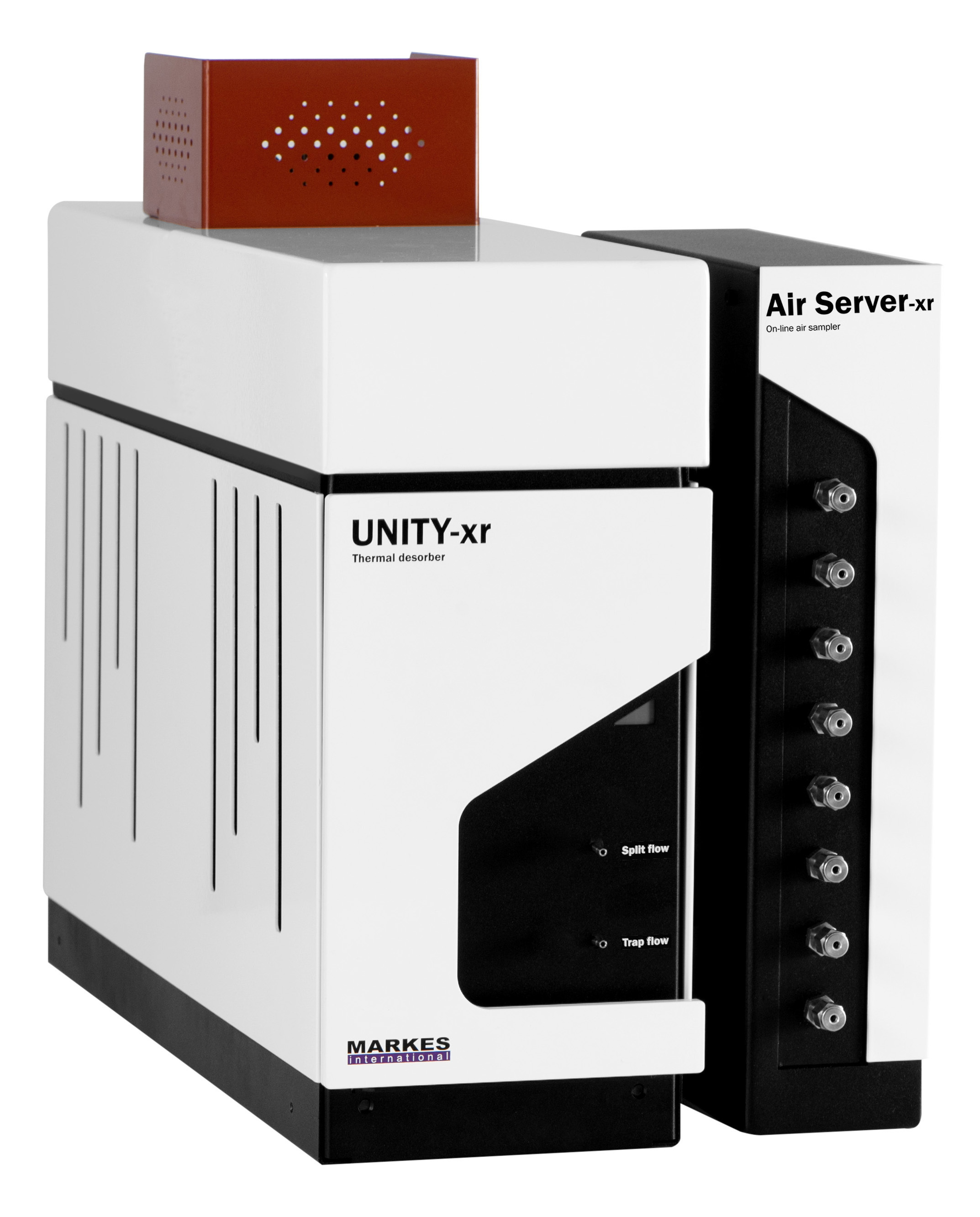 Download product brochure and technical specification
UNITY–Air Server-xr