Monitoring labile, high-boiling organic vapours such as those found in cleanroom air in semiconductor plants
Application Note 014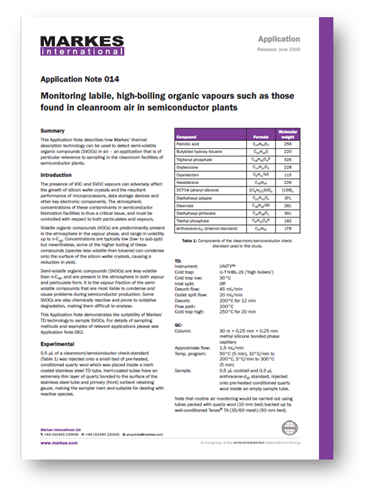 The presence of VOC and SVOC vapours can adversely affect the growth of silicon wafer crystals and the resultant performance of microprocessors, data storage devices and other key electronic components.
The atmospheric concentrations of these contaminants in semiconductor fabrication facilities is thus a critical issue, and must be controlled with respect to both particulates and vapours.
This application note describes how Markes' thermal desorption technology can be used to detect semi-volatile organic compounds in air – an application that is of particular relevance to sampling in the cleanroom facilities of semiconductor plants.
Please complete the form below to download the full application note