Determination of nitrous oxide using TD–GC
Application Note 018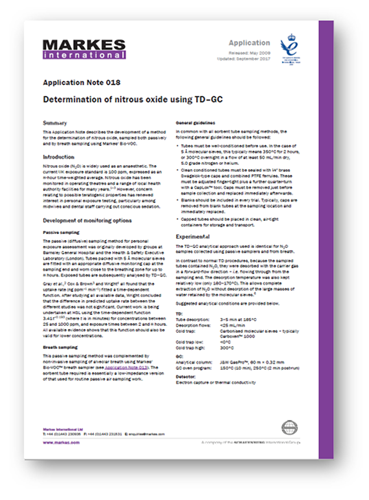 Nitrous oxide (N2O) is widely used as an anaesthetic. The current UK exposure standard is 100 ppm, expressed as an 8-hour time-weighted average. Nitrous oxide has been monitored in operating theatres and a range of local health authority facilities for many years.
However, concern relating to possible teratogenic properties has renewed interest in personal exposure testing, particularly among midwives and dental staff carrying out conscious sedation.
This application note describes the development of a method for the determination of nitrous oxide, sampled both passively and by breath sampling using Markes' Bio-VOC™.
Please complete the form below to download the full application note