Developing and optimising tube-based thermal desorption methods
Application Note 021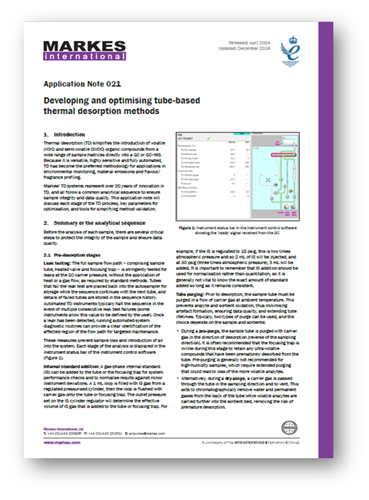 Thermal desorption simplifies the introduction of volatile and semi-volatile organic compounds from a wide range of sample matrices directly into a GC or GC–MS.
Because it is versatile, highly sensitive and fully automated, TD has become the preferred methodology for applications in environmental monitoring, material emissions and flavour/fragrance profiling.
This application note discusses each stage of the TD process, key parameters for optimisation, and tools for simplifying method validation.
Please complete the form below to download the full application note