Minimising analytical interference from water during the analysis of sorbent tubes
Application Note 026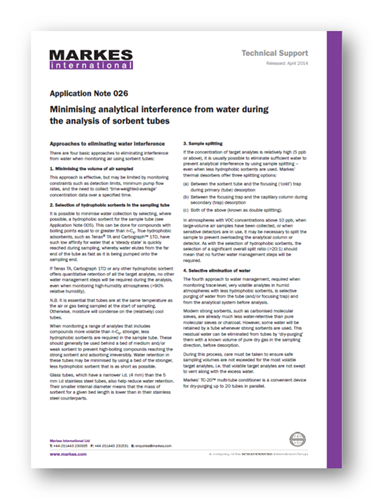 This application note discusses four approaches to eliminate water interference:
Minimising the volume of air sampled.
Selecting hydrophobic (water-hating) sorbents for the sampling tube.
Splitting the sample to prevent overloading the analytical column or detector.
Purging water from the sampling tube, the focusing trap and the analytical system.
Using one or more of these four approaches to water management, it is possible to eliminate sufficient water to prevent analytical interference with even the most water-sensitive GC detectors and columns.
Please complete the form below to download the full application note