Thermal desorption of phthalate plasticisers
Application Note 035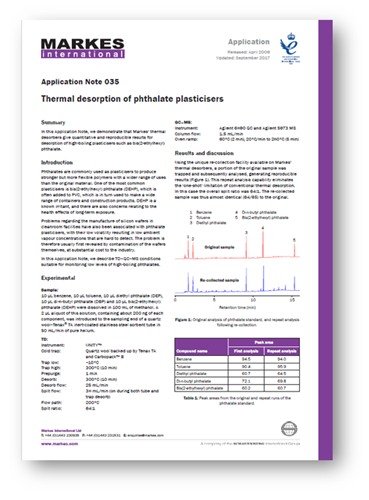 Phthalate plasticisers are commonly added to polymers to make them stronger and more flexible, enabling a wider range of uses.
One of the most common is bis(2-ethylhexyl) phthalate (DEHP), which is often added to PVC.
Phthalate plasticisers have been associated with contamination in cleanrooms where silicon wafers are manufactured.
This application note shows how TD–GC–MS was used to detect DEHP.
Please complete the form below to download the full application note