An introduction to microchamber sampling for rapid screening of chemical emissions from construction materials and consumer products
Application Note 067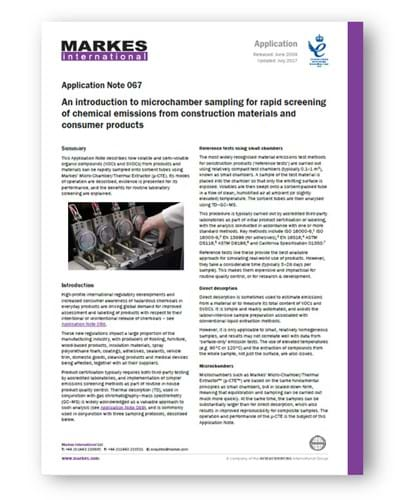 Regulatory developments and increased consumer awareness of hazardous chemicals in everyday products are driving global demand for improved assessment and labelling of products with respect to their intentional or unintentional release of chemicals.
These regulations impact a large proportion of the manufacturing industry, together with all their suppliers.
This application note describes how volatile and semi-volatile organic compounds from products and materials can be rapidly sampled onto sorbent tubes using Markes' Micro-Chamber/Thermal Extractor™.
Please complete the form below to download the full application note