A simple and reliable approach to assessing permeation of volatiles through materials
Application Note 121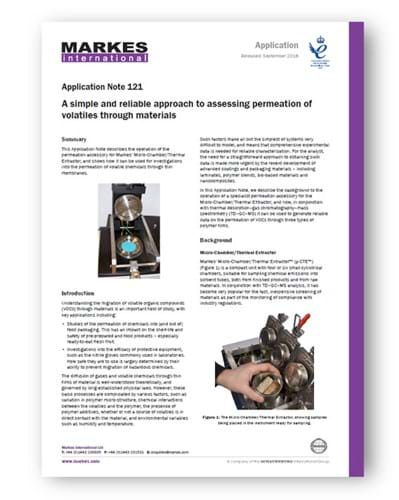 Understanding the migration of volatile organic compounds (VOCs) through materials is an important field of study. Applications include:
Studies of the permeation of chemicals into (and out of) food packaging.
Investigations into the efficacy of protective equipment, such as the nitrile gloves commonly used in laboratories.
This application note describes the operation of the permeation accessory for Markes' Micro-Chamber/Thermal Extractor™ and shows how it can be used for investigations into the permeation of volatile chemicals through thin membranes.
Please complete the form below to download the full application note