The application of thermal desorption to chemical ecology
Application Note 127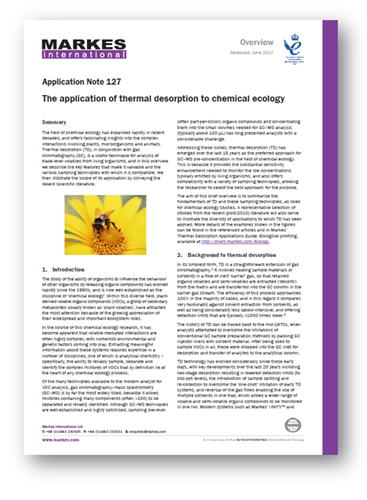 The field of chemical ecology has expanded rapidly in recent decades and offers fascinating insights into the complex interactions involving plants, microorganisms and animals.
Thermal desorption, in conjunction with gas chromatography, is a useful technique for analysis of trace-level volatiles from living organisms.
In this application note, we describe the key features that make it valuable and the various sampling techniques with which it is compatible.
We then illustrate the scope of its application by surveying the recent scientific literature.
Please complete the form below to download the full application note