Optimising the analytical performance of sorbent tube sampling and thermal desorption–GC–MS for disease diagnosis via breath and bio-monitoring
Application Note 154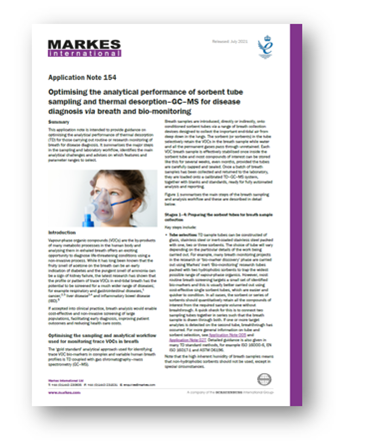 Analysing vapour-phase organic compounds (VOCs) in exhaled breath offers an exciting opportunity to diagnose a wide range of life-threatening conditions using a non-invasive process.
This application note provides guidance on optimising the analytical performance of thermal desorption for those carrying out routine or research monitoring of breath for disease diagnosis.
It summarises the major steps in the sampling and laboratory workflow, identifies the main analytical challenges and advises on which features and
parameter ranges to select.
Please complete the form below to download the full application note