Addressing multiple challenges of microplastics analysis using versatile TD–GC–MS – Evaluation of salt samples
Application Note 161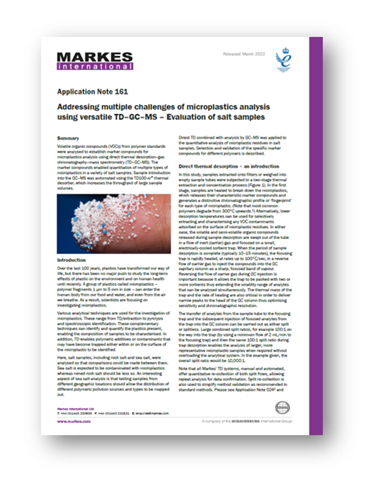 Volatile organic compounds (VOCs) from polymer standards were analysed to establish marker compounds for
microplastics analysis using direct thermal desorption–gas chromatography–mass spectrometry (TD–GC–MS).
The marker compounds enabled quantitation of multiple types of microplastics in a variety of salt samples. Sample introduction into the GC–MS was automated using the TD100-xr™ thermal desorber, which increases the throughput of large sample volumes.
Please complete the form below to download the full application note