Headspace sampling using HiSorb™ high-capacity sorptive extraction for flavour profiling of foods and beverages
Application Note 280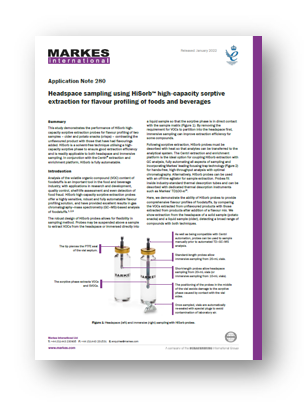 This study demonstrates the performance of HiSorb high-capacity sorptive extraction probes for flavour profiling of two samples – cider and potato snacks (crisps) – contrasting the unflavoured product with those that have had flavourings added.
HiSorb is a solvent-free technique utilising a high-capacity sorptive phase to ensure good extraction efficiency and is readily applicable to both headspace and immersive sampling.
In conjunction with the Centri® extraction and enrichment platform, HiSorb is fully automatable.
Please complete the form below to download the full application note