Thermal Desorption Applications Guide: Consumer environmental health
A comprehensive guide to the use of thermal desorption to assess chemical emissions from construction materials and consumer products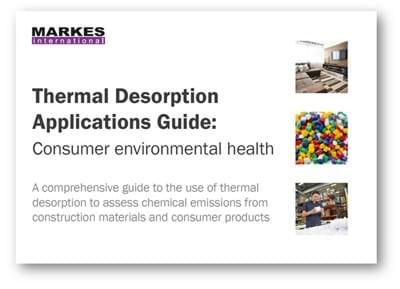 Rising awareness of the potential health risks associated with poor indoor air quality has led to increasing calls for the regulation and labelling of products and materials used indoors – including everything from
plasterboard and carpet to furniture, scented candles and toys.
In this Applications Guide, we describe how thermal desorption (TD) and related sampling techniques can be used to rapidly produce meaningful information on chemical emissions from a variety of materials. In many
scenarios, such analyses are carried out in accordance with national and international standard methods.
Please complete the form below to download your copy of the e-book