Identifying microplastic and nanoplastic pollutants in the environment
British Measurement and Testing Association Newsletter, Summer 2020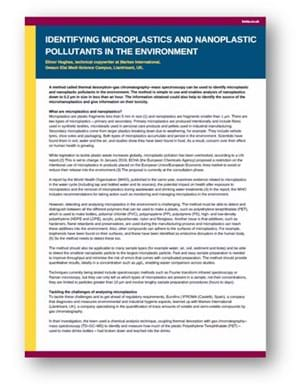 This article describes how thermal desorption–gas chromatography–mass spectroscopy (TD–GC–MS) can be used to identify microplastic and nanoplastic pollutants down to 0.2 µm in size in the environment in less than an hour.
The resulting information could help identify the source of the plastics and give information on their toxicity.
TD–GC–MS was used to identify and measure how much of the plastic polyethylene terephthalate (PET) – used to make drinks bottles – had broken down and leached into the drinks within.