Soil analysis to assess soil health and contamination
British Measurement and Testing Association Newsletter, Spring 2021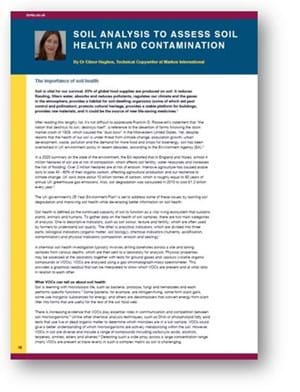 This article demonstrates how a wide range of volatile organic compounds (VOCs) linked to biological functions can be extracted directly from the headspace of soils using solid-phase microextraction (SPME).
It also describes how the sensitivity of SPME can be increased by using focusing trap technology and multi-step enrichment to give a more comprehensive VOC profile for soil health analysis.
VOCs could give a better understanding about which microorganisms are actively metabolising within the soil to aid monitoring of soil health.