Developing clinical applications of breath analysis – Messages from the Breath Biopsy Conference
20 November, 2018
A couple of colleagues from Markes and I were fortunate enough to be able to attend the inaugural Breath Biopsy Conference, held at Owlstone Medical's facilities in Cambridge, UK, on 8 November.
The event was squarely aimed at those researching the use of breath for disease diagnosis, and aimed to bring together the brightest minds in this fascinating field.
The challenge of breath analysis
So what was the theme of the meeting? Essentially it was about how to address the issue of transforming breath monitoring from an interesting research area to a mainstream clinical technique. Our hosts Owlstone Medical have of course been at the forefront of this drive, through their development of the ReCIVA breath sampler and the 'Breath Biopsy' concept.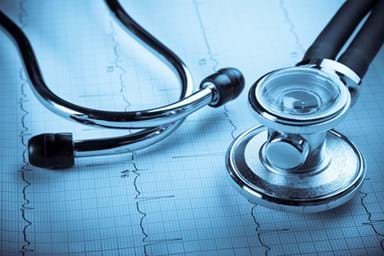 The science of breath monitoring dates back to the 1970s, when two-time Nobel laureate Linus Pauling detected VOCs in human breath using GC. The potential for breath monitoring as a non-invasive, low-risk method of disease diagnosis has spurred much research, resulting in literally hundreds of scientific papers and patents that report the use of VOCs for the diagnosis of a variety of diseases, from cancer to diabetes and metabolic disorders.
Unfortunately, this field of research – however rewarding it may have been in terms of scientific 'outcomes' – has had a pretty dismal record in terms of actual clinical applications, with only a handful of breath tests having entered clinical practice so far.
Identifying relationships between VOCs and medical conditions
So why is this? It boils down to the vast amount of variation between the breath profiles of individuals, and unpicking the large number of external factors at play, in order to uncover the often subtle differences resulting from the effects of medical conditions. Without clear, reliable and repeatable relationships between VOC profiles and disease states being found, it is highly likely that breath-based diagnostic tests will never see the light of day.
On a positive note, though, there are plenty of people tackling this issue head-on, and it was very interesting to hear their perspectives on the field and the ground-breaking ideas being put forward to make routine breath testing for disease diagnosis a reality.
One of these ideas was from Billy Boyle, CEO of Owlstone Medical, who suggested a concept based on exogenous volatile organic compounds. Instead of diagnosing cancer by detecting compounds originating from within the body, 'tracer' compounds would be administered in the form of a standardised meal, and their fate monitored by breath testing. This would enable metabolic differences between healthy and disease states to be investigated, while reducing problems of inter-individual variability.
Benefits of thermal desorption tubes
Identifying conditions that are suitable for testing analytical methodologies is a vital part of breath research, and Dr Stephen Fowler, honorary consultant at the University of Manchester, summarised the value of asthma in this regard. Like many other presenters, his team uses thermal desorption to advance breath research (and TD tubes are of course an integral part of Owlstone's ReCIVA sampler). In particular, he said that the use of TD tubes allows samples to be easily transferred as part of large-scale clinical studies, allowing cross-validation of data from different analytical platforms.
This conclusion was supported by Dr Jonathan Beauchamp, Deputy Director of Sensory Analytics at Fraunhofer IVV, who, as part of an overview of breath sampling methods, pointed out the superiority of TD tubes over Tedlar bags for transferring and storing breath samples.
Owlstone's ReCIVA breath sampler, showing the TD tubes (from Markes) that form the integral Breath Biopsy cartridge. Image © Owlstone Medical.
Standardisation in the analytical workflow
Of course, reliable methodology is not just about sampling, but is vital throughout the whole analytical workflow, right up to data analysis, and this topic of standardisation was a major theme at the conference. Indeed, in the above-mentioned talk by Dr Fowler, a key point was that increasing standardisation results in greater consensus between putative asthma biomarkers identified in different studies.
Another example was provided by Dr Rianne Fijten, who is a biomedical scientist at Maastricht University. Her talk focused on the concept of validation applied to all stages of the 'breathomics' workflow, including compound identification. She showed how the use of robust identification techniques (such as GC–TOF MS) allows the risk of inaccurate biomarker identification to be reduced.
In a similar vein, Professor Paul Thomas and Dr Dahlia Salman from Loughborough University highlighted the benefits of standardisation and traceability, with a call for data and protocols to be shared within the breath community, to achieve greater harmonisation and improve the perceived 'credibility' of the science.
Owlstone Medical's modern laboratories on the Science Park in Cambridge.
Future prospects and the role of analytical instrumentation
Who was at the event? About 80 people attended, and these included members of several major UK academic groups, along with researchers from Europe, Asia and the Americas. I also noticed the presence of large multinational companies, including Amazon or Nokia, who are not normally considered as major players in sensing technologies, as well as representatives of venture capital firms. This highlights the increasing investment being given to the field, and lends hope to the prospect of it ultimately moving from the niche to the mainstream.
During the conference, everyone had the opportunity to visit Owlstone Medical's manufacturing and R&D laboratories. We've been working with Owlstone for many years now, and it was good to see our TD100-xr and BenchTOF units playing their part within Owlstone's analytical armoury. Our products also featured in the presentations of a large number of conference attendees, serving to underline the role that we're playing as a technology provider within the breath analysis community.
Many of the posters and presentations are available though Owlstone's 'Community' website, and additionally if you'd like to get an overview of how TD is used for breath and biofluid analysis, take a look at our own poster here.
Finally, many thanks to the Owlstone team for organising this successful event, and we look forward to seeing how the field continues to develop in 2019!