ACTI-VOC
Low-flow pump kit for sampling VOCs onto sorbent tubes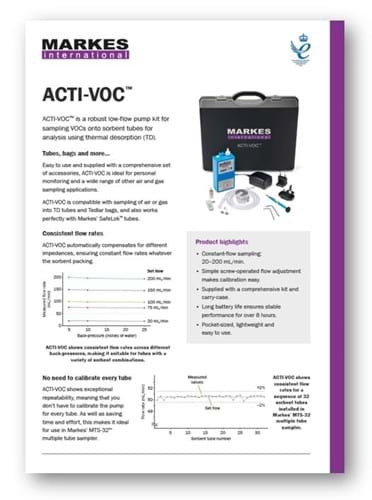 ACTI-VOC™ is a robust low-flow pump kit for sampling VOCs onto sorbent tubes for analysis using thermal desorption (TD).
Easy to use and supplied with a comprehensive set of accessories, ACTI-VOC is ideal for personal monitoring and a wide range of other air and gas sampling applications.
ACTI-VOC is compatible with sampling of air or gas into TD tubes and Tedlar bags, and also works perfectly with Markes' SafeLok™ tubes.


Please complete the form below to download your copy of the brochure