DAAMS equipment for defence applications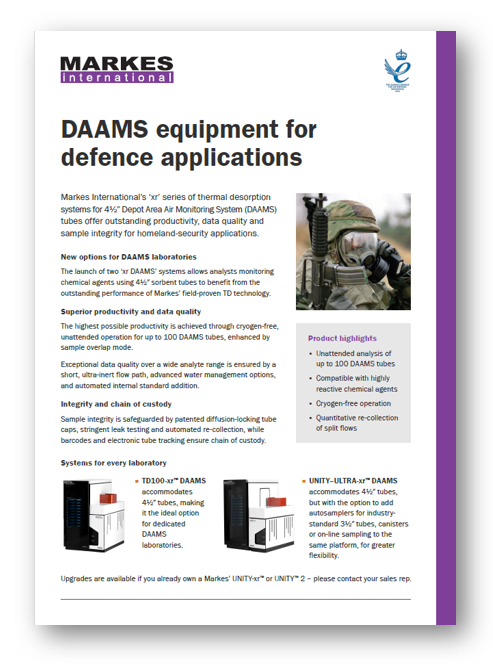 This brochure describes Markes International's 'xr' series of thermal desorption systems for 4½″ Depot Area Air Monitoring System (DAAMS) tubes, which offer outstanding productivity, data quality and sample integrity for homeland-security applications.
Product highlights include:
Unattended analysis of up to 100 DAAMS tubes.
Compatible with highly reactive chemical agents.
Cryogen-free operation.
Quantitative re-collection of split flows.
Please complete the form below to download your copy of the brochure.