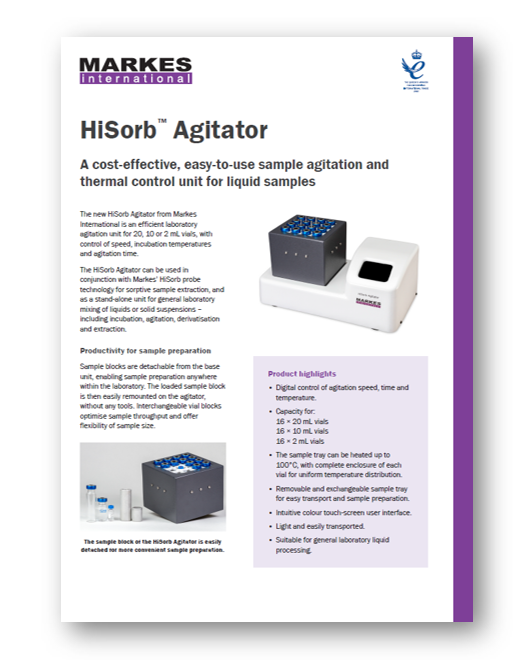 This brochure describes the HiSorb™ Agitator, a cost-effective, easy-to-use sample agitation and thermal control unit for liquid samples. The HiSorb Agitator is an efficient laboratory agitation unit for 20, 10 or 2 mL vials, with control of speed, incubation temperatures and agitation time.
It can be used in conjunction with Markes' HiSorb probe technology for sorptive sample extraction, and as a stand-alone unit for general laboratory mixing of liquids or solid suspensions – including incubation, agitation, derivatisation and extraction.
Please complete the form below to download your copy of the brochure.