HiSorb sorptive extraction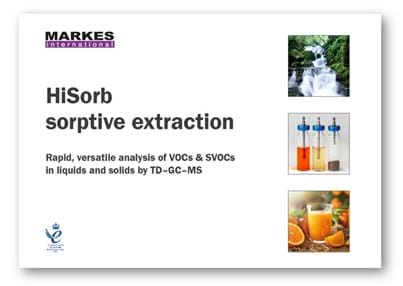 This brochure introduces HiSorb™ – an innovative, labour-saving sampling system for the analysis of volatile and semi-volatile organic compounds (VOCs and SVOCs) in liquids and solids by TD–GC–MS.
Extending the capability of thermal desorption (TD), HiSorb probes and accessories are ideal for trace-level component characterisation, aroma profiling, quality control and advanced research across a wide range of applications.
Please complete the form below to download your copy of the brochure.