MTS-32
Unattended pumped sampling of air onto a series of sorbent tubes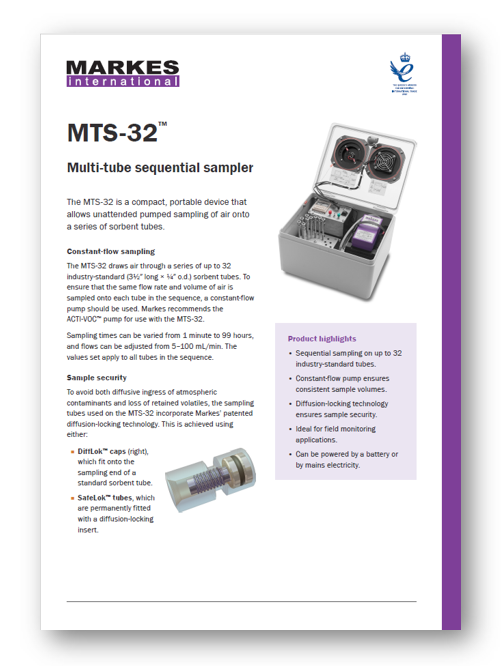 This brochure describes the MTS-32™, a compact portable device that allows unattended pumped sampling of air onto a series of sorbent tubes.
Product highlights include:
Sequential sampling on up to 32 industry-standard-sized tubes.
Constant-flow pump ensures consistent sample volumes.
Diffusion-locking technology ensures sample security.
Ideal for field monitoring applications.
Can be powered by a battery or by mains electricity.
Please complete the form below to download your copy of the brochure.