Testing chemical emissions from construction materials and other everyday products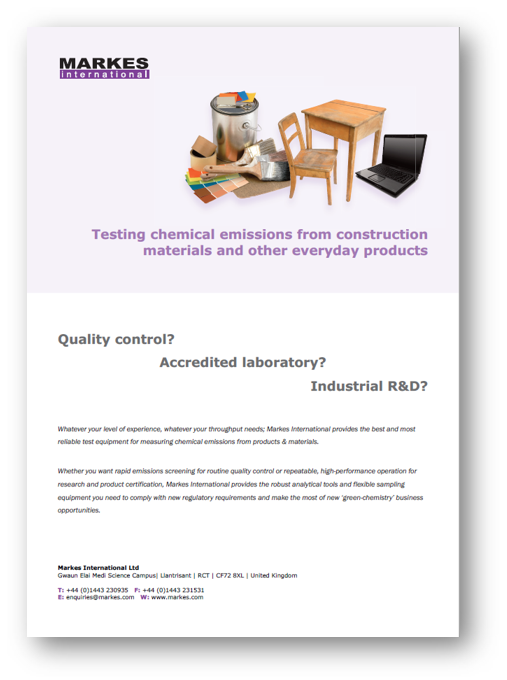 'Green chemistry' regulations and increased consumer awareness of product safety issues are driving global demand to test intentional and unintentional release (emission) of chemicals from everyday products.
The responsibility for carrying out tests falls to producers of flooring, furniture, toys, domestic goods, cleaning products, wood-based materials, thermal/sound insulation, coatings, and adhesives/sealants, together with all their suppliers. 
While the regulations do place an additional burden on industry to monitor the chemicals coming out of products, investing in emission testing also helps manufacturers to take advantage of this market opportunity by aiding development of low-emission, higher-value product formulations.
This brochure describes how Markes International can help your business to meet the 'green chemistry' challenge and make the most of this market opportunity.
Please complete the form below to download your copy of the brochure.