TT24-7xr
Advanced thermal desorber for continuous on-line environmental monitoring of trace‑level organic vapours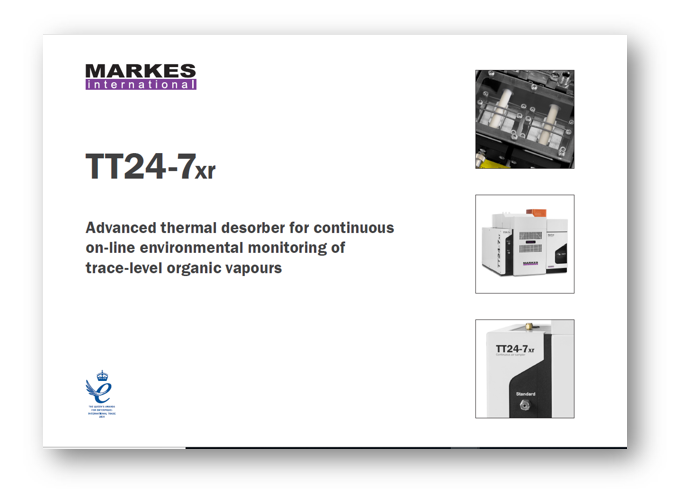 This brochure introduces the TT24-7xr™ – an advanced, method-compliant thermal desorption system for continuous low-flow environmental monitoring of trace-level volatile and semi-volatile organic compounds by GC–MS.
The innovative dual-trap design enables 100% data capture, while unattended monitoring (ideal for mobile and unstaffed laboratories) is aided by cryogen-free operation and remote control of several systems from a single location.
Please complete the form below to download your copy of the brochure.