UNITY–CIA Advantage-xr
Universal, cryogen-free, automated canister and whole-air sample preconcentrator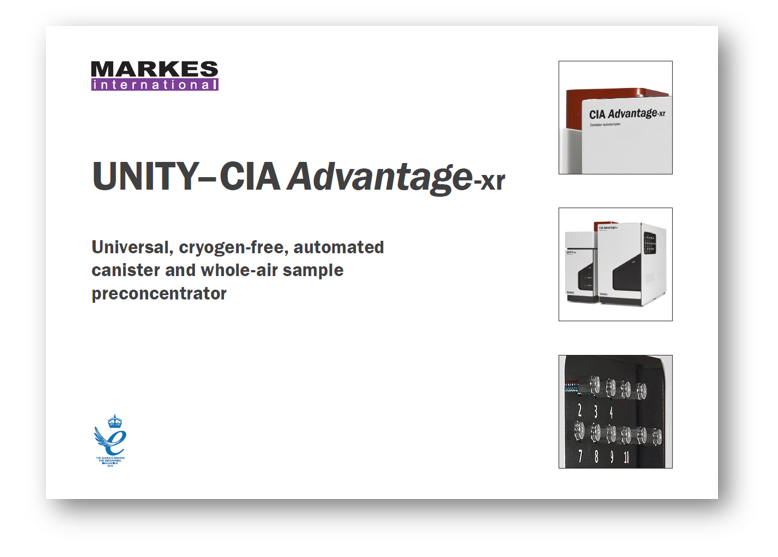 This brochure describes the UNITY–CIA Advantage-xr™, an universal, cryogen-free, automated canister and whole-air sample preconcentrator.
Operating entirely without liquid cryogen and in full compliance with standard canister and on-line air/gas sampling methods, Markes' UNITY–CIA Advantage-xr systems offer a world-leading combination of productivity, performance and versatility, ensuring a fast and future-proof return on investment.
Please complete the form below to download your copy of the brochure.