UNITY–ULTRA-xr Pro
Ultimate productivity in automated thermal desorption analysis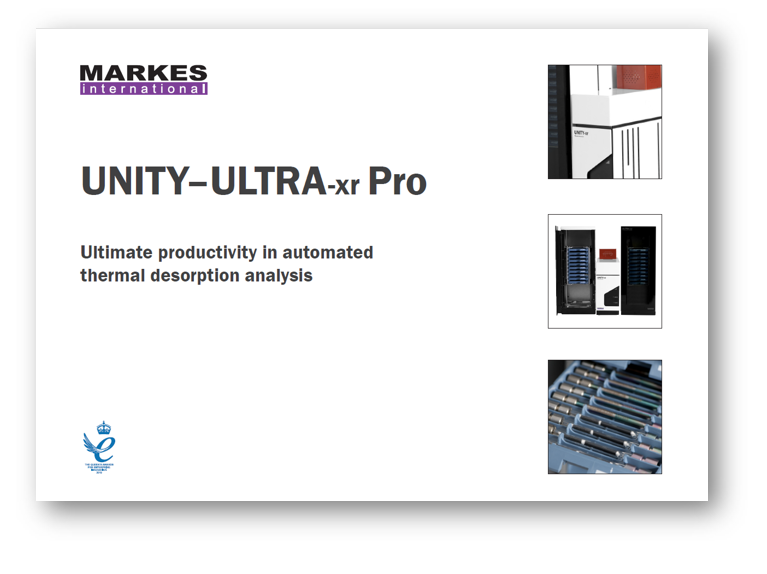 This brochure introduces the UNITY–ULTRA-xr Pro™ thermal desorber for automated high-throughput TD–GC(–MS) analysis of volatile and semi-volatile organic compounds.
UNITY–ULTRA-xr Pro combines high-productivity 199 sorbent tube automation with the most comprehensive sample re-collection capability for enhanced sample security.
Please complete the form below to download your copy of the brochure.