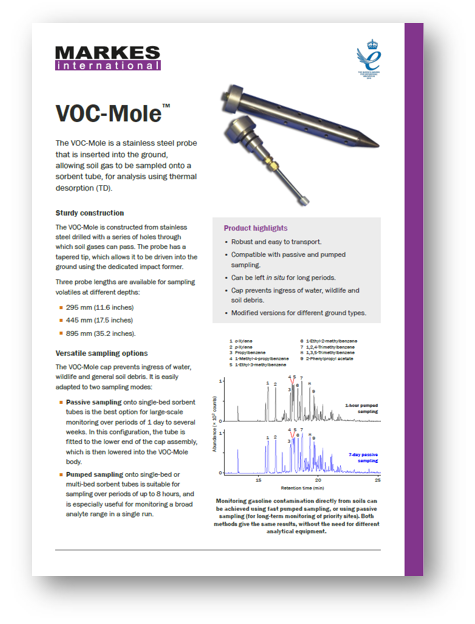 Underground fuel or chemical leaks can present a grave environmental risk and slow down the remediation of brownfield sites.
This brochure describes Markes' VOC-Mole™, a sampling accessory that provides a simple method of screening for volatile organic compounds in contaminated land.
It facilitates effective surveys of commercial, waste and brownfield sites, pinpointing underground leaks or surface spills and cost-effectively tracking pollution flow.
Please complete the form below to download your copy of the brochure.