Improving food quality through analytical chemistry
Dr Carsten Müller, Cardiff University, UK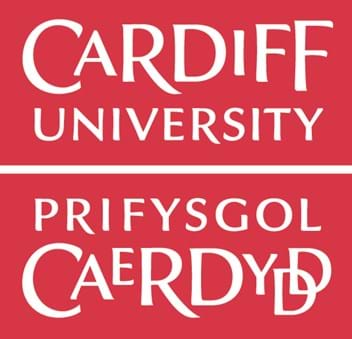 How do people in the food industry judge the quality of ready-to-eat fresh produce like packaged salads? Remarkably, they just take a look at it – which tells them nothing about how safe it might be to eat.
An initiative funded by the European Commission, known as QUAFETY, aims to improve this situation by working with the industry to develop new diagnostic kits to evaluate microbial contamination and determine shelf-life. The ultimate outcome of this will be to minimise food safety risks to consumers, at the same time as improving product quality.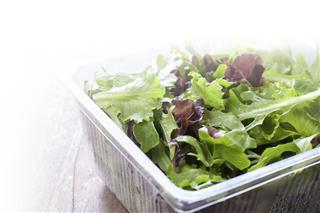 Part of the QUAFETY initiative involves using analytical techniques to investigate the aroma profiles of salad leaves and fruit, to better understand how they might be related to product quality. Dr Carsten Müller from Cardiff University, UK, talks to Markes' Dr David Barden about their collaboration with Markes International on this aspect of the project.
What was the initial motivation for collaborations between Cardiff & Markes?
This goes a long way back! In the late 1990s/early 2000s, I attended a workshop led by Agilent Technologies, at which the Director of Markes, Elizabeth Woolfenden, was giving a presentation on thermal desorption (TD). This resulted in me using thermal desorption for a small project on navigation of green turtles in 2004, and this positive experience ultimately led to the joint involvement in QUAFETY.
What's your background to this field?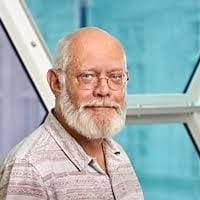 For over 25 years now, I've been interested in the chemistry of smells – or 'bouquets' as we sometimes like to refer to them. Originally, for my M.Sc. dissertation in Germany, I was looking at the distribution of petroleum hydrocarbons in seawater from the German Bight because of their potential to affect the reproductive behaviour of ragworms.
Upon moving to Cardiff in 1997, I started work on VOCs first in fungal interactions with Professor Lynne Boddy, followed by projects with Dr Hilary Rogers on VOCs in cut flowers and tomatoes post-harvest.
At the same time, together with my Ph.D. student, now Dr Eleanor Kean, we expanded the methods for data-processing of VOCs in a project on otter spraints, which have since allowed me to drill down into the data and derive a much clearer understanding of the volatile compounds contributing to the 'bouquet'.
What is the role of your research project within QUAFETY?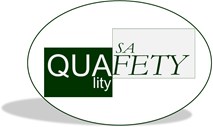 Within the overall QUAFETY program, our project is part of work package 2 on 'Process control', which aims to develop markers for nutritional and functional quality, for cantaloupe melon and rocket. Our specific role in the package was to evaluate VOC collection methods, and how VOC profiles could provide such markers and be correlated to other measures from our partners.
Why were melon and rocket chosen as the test products?
Melon and rocket were chosen because they are ingredients in the majority of ready-to-eat (fruit) salads and, hence, represent a large proportion of the market.
Who else is involved?
Within the work package we have collaborated with Foggia University, Italy, the Portuguese Catholic University in Porto, Portugal, and two companies – Markes International in Llantrisant just up the road from Cardiff, UK, and Nuvifruit in Portugal. In addition we carried out experiments with the Agricultural University of Athens and the University of Milan, Italy, which are also part of the QUAFETY consortium.
When setting up the project, what requirements did you have regarding instrumentation?
The instrumentation used for VOC analysis in the QUAFETY project required several features to ensure success:
Sample collection needed to be rugged, easy and be able to be performed on-site at different locations in the EU
Samples needed to be stable and storable
The GC–MS process needed to be automated
It should be able to cover a wide concentration range, and
It should have high sensitivity.
What are the advantages of Markes' thermal desorption instrumentation for your project?
Thermal desorption (TD) involves sampling of airborne vapours onto sorbent-packed tubes. These are then heated to release the collected volatiles, before being passed through a gas chromatograph to separate out the individual components, followed by detection by mass spectrometry. Only the use of TD tubes and instrumentation satisfied the required features: Sampling on TD tubes is easy and rugged; samples are stable on the tube and can be transported and/or stored; the instrumentation allows autosampling; and (due to the option to re-collect samples) is able to cope with a very wide concentration range.
And what about the detector?
On the detector side, we wanted to replace our existing quadrupole-based instrument with one that could provide direct quantitation at a higher sensitivity. This was delivered by use of time-of-flight mass spectrometry, in the form of Markes' BenchTOF. This gave us the sensitivity of selected ion monitoring on quadrupole, but with the ability to acquire spectra across the full mass range, rather than for just a set of selected ions. This makes it much easier to identify non-target compounds, or 'unknowns'.
Both the productivity and analytical characteristics of the TD and TOF instruments were of great benefit to us when it came to defining the test protocols – basically, how to carry out the analysis of each type of foodstuff, whether fruit or vegetable.
What are the outcomes of your project so far?
Our results featured at more than half a dozen scientific meetings and a similar number of business events such as Agilent's 2014 Food & Environment MS event in Liverpool, FruitLogistica 2015 in Berlin and the 7th European Short Course on Quality and Safety of Fresh-Cut Produce in Cardiff. Our work was highlighted in trade meetings of, e.g. the British Herb Trade Association, Campden BRI and at Markes International. It has also been the subject of an interview for SelectScience and a webinar on Separation Science.
There is considerable interest by the industry in our work, which has resulted in projects with a major UK producer of ready-to-eat fresh-cut fruit and salads, and research council funding for a joint project with a local company. Results on effects of cut size and storage time on melon VOC profiles have already been published in the scientific literature. Overall we expect to publish about ten further articles – one has already been submitted and several others are currently in preparation.