Can you really trap very volatile compounds without liquid cryogen?
Instant Insight 001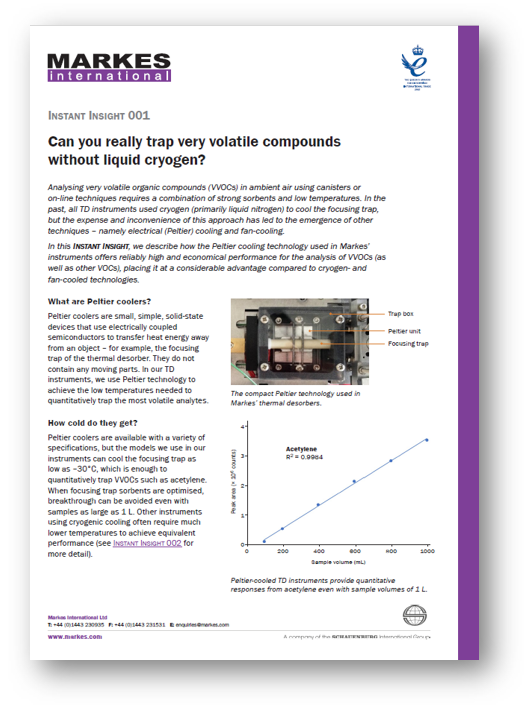 Analysing very volatile organic compounds (VVOCs) in ambient air using canisters or on-line techniques requires a combination of strong sorbents and low temperatures.
In the past, all thermal desorption instruments used a cryogen (primarily liquid nitrogen) to cool the focusing trap, but the expense and inconvenience of this approach has led to the emergence of other techniques – namely electrical (Peltier) cooling and fan cooling.
In this Instant Insight, we describe how the Peltier cooling technology used in Markes' instruments offers reliably high and economical performance for the analysis of VVOCs (as well as other VOCs), placing it at a considerable advantage compared to cryogen- and fan-cooled technologies.
Please complete the form below to download your copy of the Instant Insight