UNITY–ULTRA-xr Pro
Multi-tube thermal desorber with advanced re-collection options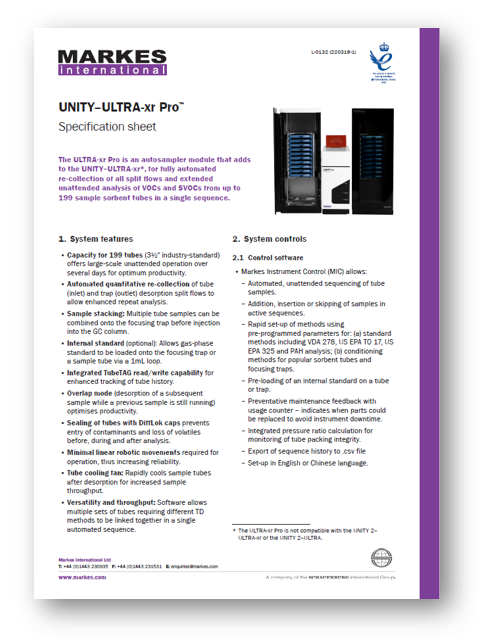 The ULTRA-xr Pro™ is an autosampler module that adds to the UNITY–ULTRA-xr*, for fully automated re-collection of all split flows and extended unattended analysis of VOCs and SVOCs from up to 199 sample sorbent tubes in a single sequence.
This specification sheet lists the module's features, controls, specification details and options.
*The ULTRA-xr Pro is not compatible with the UNITY 2–ULTRA-xr or the UNITY 2–ULTRA.
Please complete the form below to download your copy of the specification sheet