Learn new methods to enhance quantitative workflows for VOC analysis
Markes International, in collaboration with Separation Science, offers an on-demand presentation covering the next generation in radial diffusive sampler – the POD Sampler.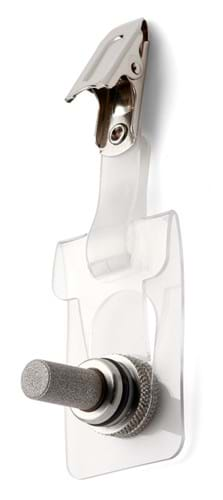 Diffusive sampling has been a standard technique in the tool kit for analysts involved in environmental monitoring and occupational hygiene monitoring since the 1980s. It has been adopted widely due to the advantages of being able to deploy samplers which require no power supply, are lightweight, silent and versatile. These factors combine to mean that diffusive samplers can be successfully deployed anywhere, by anyone and at an affordable cost.
In the late 1990s the radial diffusive sampler design was introduced and since then has remained largely unaltered. Complementing axial diffusive samplers, the radial design enabled faster sampling times. Perfect for faster sampling in low concentration environments. Today we will introduce the next generation in radial diffusive sampler – the POD Sampler.
Designed to include all the features that users of radial diffusive sampling have come to depend upon POD provides further enhancements to benefit the user in the field and in the lab. As part of this webinar you will find out how the POD samplers enhanced design can benefit your analytical workflow and field monitoring campaigns from its creator Pascual Pérez Ballesta.
By attending this presentation you will learn about:
The inside story of the development of the POD Sampler
How the POD Sampler can improve quantitative workflows for VOC analysis
Applications for radial passive sampling
Field deployment considerations for radial passive samplers
Presenters:

Hannah Calder (Markes International)
Hannah is Markes International's Environmental Air Market Development Manager, specialising in the application of thermal desorption and 2D GC in environmental air monitoring.



Pascual Pérez Ballesta (European Commission, Joint Research Centre)
Pascual's research at the European Reference Laboratory of Air Pollution has concentrated on the monitoring of organic pollutants. He has participated in numerous working groups for the development of European Air Quality legislation and contributed to the establishment of international standard methods.