Markes International wins prestigious Queen's Award for Enterprise
21 April, 2015
Markes International, leading manufacturer of analytical thermal desorbers and time-of-flight mass spectrometers, has today had its export success recognised through receiving a Queen's Award for Enterprise.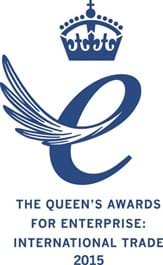 The accolade, in the International Trade category, was received for demonstrating 'outstanding achievement' in overseas earnings, sustained over a period of at least three years. Alun Cole, Managing Director of Markes International, said "It is an honour to be recognised by Her Majesty the Queen for the strength of our export business, and I believe it reflects many years of hard work and dedication from everyone at Markes."
Markes International, founded in 1997, has shown sustained growth in exports, which now account for over 85% of total turnover – a figure that has been achieved by using a diverse mix of sales channels.
"To thrive in the analytical sector in these challenging economic times, it is necessary to provide genuinely innovative products backed up with excellent customer support, and to do business in a truly global fashion. This means focusing not just on the obvious countries, but also identifying emerging markets and territories, and developing tailored strategies to address their needs."
"At Markes we've always used a mixture of sales approaches, with specialist distribution partners working alongside our own expert staff. We believe it's tactics like these that underlie our export success, as acknowledged today by our Queen's Award."
"We will display our Queen's Award emblem with pride over the coming five years, and are confident it will inspire us to even more success in the years to come."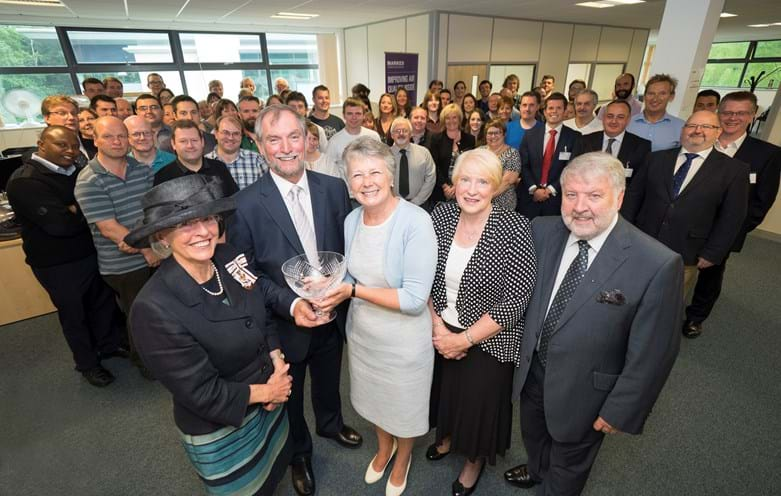 Markes thermal desorption technology
Markes International's thermal desorbers interface with gas chromatographs, collecting and concentrating ultra-low levels of volatile organic compounds. This allows detection limits to be lowered to the part-per-billion level, giving them applications in a wide range of situations, from environmental monitoring through to quality control of consumer goods. Markes' instruments are also used in emerging research areas such as disease diagnosis, environmental forensics, and atmospheric chemistry.