The Analytical Scientist Innovation Awards 2018: Markes wins again
19 December, 2018
Markes International has received recognition with the strapline 'Strokes of Genius'
Markes International has received recognition for its new automated multi-mode sampling and concentration system for GC–MS, in this year's Analytical Scientist Innovation Awards (TASIAs), with the strapline 'Strokes of Genius'
The accolade was given for its Centri®platform, which was launched in April at Analytica. Centri marks a breakthrough in versatility and performance for the sampling and preconcentration of volatile and semi-volatile organic compounds from solid, liquid and gaseous samples, prior to GC–MS analysis.
Centri – Multiple sample preparation techniques on a single platform
The TASIAs are run by the industry magazine The Analytical Scientist, and judged by three independent experts in analytical science – Professor Hans-Gerd Janssen, Professor Robert Kennedy and Professor Emily Hilder.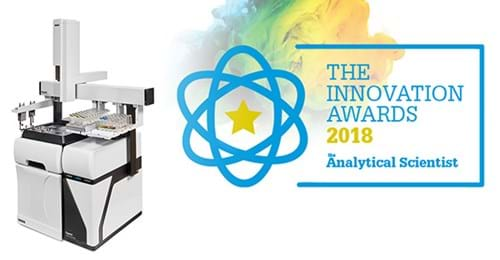 The judges highlighted how Centri offers a range of options to analysts deciding on the best sampling approach: "It is often not immediately clear upfront which of the different sample preparation techniques for the analysis of volatiles will give the best results – this instrument simply combines them all."
Innovation Awards for instruments and technologies in analytical science
Editor of The Analytical Scientist, Charlotte Barker, said "Now in their sixth year, the TASIAs continue to paint an exciting picture of the future – and the instruments and technologies that are likely to have an impact across the analytical sciences."
Dr Massimo Santoro, Business Unit Director for Markes International, said "The TASIA award represents a great achievement for Markes, and an independent recognition of the technical advances we've pioneered during the development of Centri – including automation of HiSorb™ sorptive extraction and trap-based preconcentration of SPME and static headspace".