Schauenburg Analytics Ltd appoints new group marketing director
16 April 2020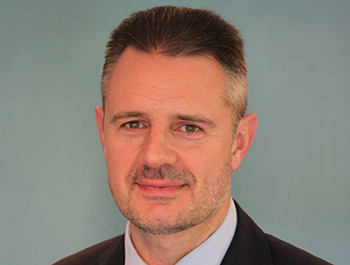 Schauenburg Analytics has announced that Thierry Faye has been appointed Group Marketing Director. Faye, previously Director of Agilent's Global Market Development organization, brings to Schauenburg Analytics a wealth of sales and marketing experience across the GC and GC-MS marketplace, as it continues its journey as a world-leading manufacturer of powerful analytical products and workflows across our international territories.
Tim Hawkins, Managing Director, said: "We are delighted to welcome Thierry into the Schauenburg Analytics family of brands as Marketing Director.  In recent years we have significantly expanded our product strategy, geographic focus and the routes to market. Alongside these opportunities comes the increasing need for overseeing the brand, messaging and lead generation efforts. The Group has expanded its reach with customer support teams and technical centres across the world, including the important Chinese and APAC regions. Thierry will lead us in connecting our customers and partners with our technologies and knowledge.Thierry's new role couldn't have come at a more important, diverse and engaging time"
SepSolve Analytical and Markes International are the specialist companies in Schauenburg Analytics group providing expertise and pioneering technology to enhance analytical performance and economic benefits for laboratories in various markets such as defence, clinical, environment, material emissions, flavour and fragrance.
Markes is a world leader in sample preparation and concentration, including thermal desorption, SPME, headspace and high-capacity sorptive extraction.SepSolve provides an enduring platform of innovative products and application workflow packages from sampling through to detection, including GC×GC and time-of-flight mass spectrometry (TOF MS), all brought together with powerful ChromSpace® software in order to extract maximum analytical data and deliver faster throughput.
Tim concluded "I am really looking forward to working with Thierry and the team to further drive new products and applications to launch, and contribute to our customers' success."