Markes International launches world's first range of hydrogen-certified, Multi-Gas enabled thermal desorption instruments
15 July 2021
Specialist analytical instrument manufacturer Markes International Ltd has launched the world's first range of thermal desorption (TD) instruments that are safety-certified to run on three gases: helium, nitrogen and hydrogen.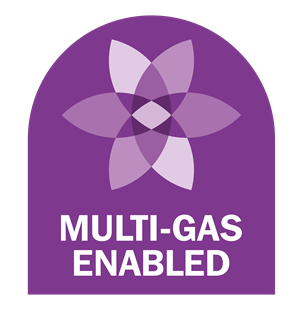 All manufacturers' TD instruments can run on helium and nitrogen, but it's well known that the most popular, helium, is a rapidly-dwindling, non-renewable resource, becoming ever-scarcer and more expensive. To make its TD instruments more versatile for modern laboratories, Markes has developed new versions of its UNITY-xr™, ULTRA-xr™ and TD100-xr™ instruments so that all three can be used with either helium, nitrogen or hydrogen. Each instrument has been externally tested and validated so that the full thermal desorption–gas chromatography–mass spectrometry (TD–GC–MS) analytical instrumentation and workflow can be configured to work with any of the three gases.
Dr Massimo Santoro, Markes' Group Business Development Director, said: "While our new multi-gas technology allows for all three gases, using hydrogen carrier gas offers significant cost-saving and productivity benefits.
"Financially, laboratories will have much lower running costs if they replace expensive helium with readily available, inexpensive hydrogen for their TD-GC–MS analyses.

"Furthermore, in terms of productivity, laboratories will gain considerably higher sample throughput using hydrogen instead of helium in their analytical workflows. We estimate at least an extra 100 samples per week, in fact – whatever the application.
"These economic factors, the additional benefits of unattended operations using lab-generated hydrogen as carrier gas and its intrinsic environment-friendly characteristic, contribute to the positive feedback we have received so far in presenting these products to customers all over the world."
The UNITY-xr is an industry-leading single tube TD unit, favoured by laboratories that have low throughput requirements and may need upgrade to autosamplers like the ULTRA-xr in the future, and/or to canister, bag or on-line analysis for wide ranging sample types and applications.
The TD100-xr is an award-winning 100-tube thermal desorber that is extremely popular with high-throughput analytical laboratories needing to process large numbers of samples, unattended.
Andy Hardwick, Commercial Director of Markes parent company, Schauenburg Analytics Ltd, says: "We're delighted that Markes' new range of multi-gas thermal desorbers is now available. They're exactly what the analytical sector needs, on a global scale.
"Markes' sister company, SepSolve Analytical, recently launched a hydrogen-certified and enabled time-of-flight mass spectrometer (TOF MS) called the BenchTOF2™. While Markes manufactures specialist analytical instrumentation, accessories, supplies and consumables that enhance the sensitivity and application scope of GC–MS, SepSolve provides GC×GC, TOF MS technology and analytical software.
"The companies' combined multi-gas enabled instruments herald an era of unprecedented change for the analytical sector as it overcomes the challenge of moving away from helium. Markes' and SepSolve's new instruments will enable laboratories to future-proof their systems from sampling right through to end-analysis, as well as giving them significant cost-savings and higher throughput. It truly is a triple-win product range."