New appointment boosts Markes International's European expansion plans
15 February 2021
New appointment boosts Markes International's European expansion plans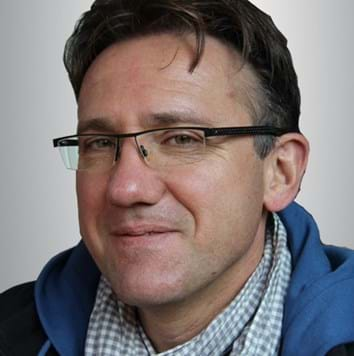 Markes International Ltd has announced the appointment of Dr Klaus-Peter Sandow as General Manager of Markes International GmbH.
Sandow joins Markes on the back of a highly successful, two-decade-long career within the analytical chemistry world, encompassing both technical and commercial roles in global, blue chip electronic technology companies.
"We are absolutely delighted to have Klaus-Peter on-board," said Markes' Managing Director, Tim Hawkins. "The recruitment of such a high calibre professional for the pivotal role of Markes International GmbH General Manager reinforces our commitment to strengthen and further develop the DACH sales territory. His appointment is a key addition to our regional strategy".
Sandow will be managing the German arm of the company, Markes International GmbH, alongside his role as Sales Manager for the EMEAI region of Markes' parent company, Schauenburg Analytics Ltd.
Commenting on Sandow's appointment, Schauenburg Analytics' Commercial Director, Andy Hardwick, said: "Klaus-Peter's deep market experience and product knowledge meshes perfectly with the plans for growth that we are implementing, particularly within Europe. The timing is perfect, as we are currently investing heavily in our customer support structures, a considerable part of which is the expansion of our European Technical Centre in Frankfurt am Main."
"I am excited to be brought on-board at such an exciting time of growth for the company," said Sandow. "I am very much looking forward to steering the growth and development plans within the German and wider European market. There is great potential for Markes to grow its customer base here. Its innovative ethos and products are highly respected within Europe; the company is renowned for enabling analysts world-over to discover more and deliver more. I mean to ensure that this is capitalised on here, in the heart of Europe." 
- ENDS -
Notes for editors
Contact:
Dr Gavin Davies, Group Head of Communications
gdavies@markes.com / 01443 230935
Further information
Markes International Ltd and its sister company SepSolve Analytical Ltd are part of Schauenburg Analytics Ltd. Together, Markes and SepSolve form a network of Schauenburg Analytics technical centres around the world, serving the needs of customers not just through the provision of instrumentation and equipment, but also through their combined knowledge base, partnerships and collaboration with world-renowned academic institutions.
Markes International is a specialist manufacturer of instrumentation for detection of trace-level volatile and semi-volatile organic compounds (VOCs and SVOCs). Markes has a well-deserved reputation for its application expertise in the field of thermal desorption, supplying a comprehensive range of instruments, sampling equipment and consumables that enhance the analytical capability of GC–MS. Markes' systems are sold to a wide range of research, government and industrial/service laboratory customers operating in sectors including environmental monitoring, homeland security and forensic investigations, petrochemical analysis, materials testing, and flavour & fragrance profiling. Website: www.markes.com.
SepSolve Analytical is dedicated to helping analysts select the best equipment for GC and GC×GC analysis. The wide range of products offered include SepSolve's INSIGHT™ flow modulator for GC×GC, and sample preparation equipment, robotic autosamplers, thermal desorbers and mass spectrometers with novel soft EI capability from leading manufacturers including GL Sciences, CTC Analytics and Markes International. SepSolve's application experience is extensive, placing it in an excellent position to advise on getting the best from an analysis – in everything from environmental monitoring to petrochemical analysis and food aroma profiling. Website: www.sepsolve.com
Schauenburg Analytics is part of the Schauenburg International Group and provides a forum that allows innovators in industry and academia to benefit from its extensive product development, marketing and sales expertise for a wide range of analytical instrumentation. The 'knowledge partnerships' developed under Schauenburg Analytics benefit all stakeholders, by enabling the rapid commercialisation of new products and the development of new market opportunities for existing products. This success is underpinned by its two leading brands, Markes International and SepSolve Analytical, each with a distinct product and customer focus. Website: www.schauenburganalytics.com.