Lapel clip for personal monitoring
*** 15% off all products on this page. Ends 8 Dec ***
*** discount applies automatically at checkout ***
Lapel clips are used for both passive (diffusive) and active (pumped) personal monitoring. They attach to the groove of a metal industry-standard thermal desorption tube for secure placement on a lapel or pocket near the breathing zone of a subject. The simple design allows rapid positioning on the tube ahead of sampling, and removal from the tube prior to analysis.
Secures sorbent tube in the breathing zone of the subject
Used with a sorbent tube, long-term storage cap and diffusion cap for passive personal monitoring
Used with a personal sampling pump for pumped personal monitoring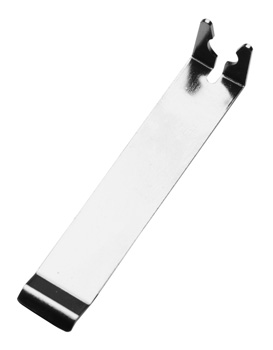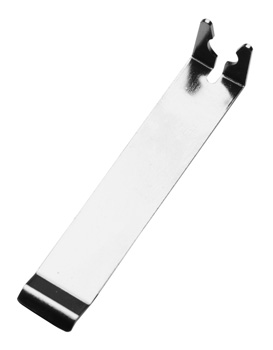 Overview
Made of stainless steel, the clip is robust and lightweight, allowing unobtrusive placement on those being monitored. Positioning in the breathing zone of the subject ensures that a representative sample of the atmosphere breathed is obtained.
Part numbers:
C-CL010 - C-CL100