Tackling toxic emissions from respiratory medical devices: ISO 10993 and how to prepare
22 November, 2018
The global respiratory care device sector is in very healthy shape – it's forecast to be worth $28.2 billion by 2022, driven by factors such as an aging world population, rising incidence of respiratory diseases, and rapid technological advances. The medical device field is highly regulated, but until recently, regulation has not addressed a specific key factor: namely, recognition that patients could be exposed to toxic levels of chemicals released from materials through the air/gas stream.
A whole range of devices are affected, such as humidifiers, nebulisers, and oxygen concentrators
Now, an updated regulation issued by ISO highlights this hazard and the need to safeguard against it. So medical device manufacturers and testing organisations will need to measure, analyse and manage the chemicals released.
Safety of patient breathing in medical devices
The regulation refers to 'biocompatibility evaluation of breathing gas pathways in healthcare applications' and is detailed in the 2018 edition of ISO 10993-1. Importantly, the standard cites a further piece of regulation, ISO 18562, which has recently been recognised by the FDA (US Food and Drug Administration). ISO 18562-3 describes how medical devices or components should be evaluated, and in turn references other standards for the specific method that should be used. As the range of medical devices affected is wide, this has deeper implications for businesses in the industry and their supply chains.
For instance, medical device manufacturers in the US and beyond whose products contain breathing gas pathways need to follow the regulation when testing for volatile organic compounds (VOCs) and particles. While this means extra effort for device manufacturers, they may now use ISO 18562 testing and declarations in their submissions to the FDA. So, in fact, adoption of the standard will help to ensure a complete regulatory submission and save resources when bringing a new medical device to market.
According to Scott Steady, Senior Product Manager at global independent safety science company UL Environment:
"Although some materials and components of devices with respiratory applications may pose minimal risk in general-use products, that risk may increase if those materials or components interact with breathing gas pathways for patients. Testing and toxicology evaluation according to the ISO 18562 standards will help manufacturers objectively demonstrate safety of patient breathing airstreams in their devices, patient interfaces and accessories."
Key dates for manufacturers and testers
To allow products to be designed and tested to the new requirements, equipment manufacturers and testing organisations are currently in a transitional period, but the clock is ticking. The ISO committee published ISO 10993-1 in March 2017 and have set the following dates: March 2020 for new equipment to comply, and March 2022 for equipment already in production to comply.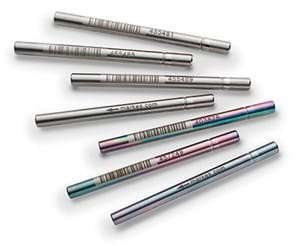 Measuring VOCs for ISO 10993 and ISO 18562 compliance
There are three major hazards associated with breathing gas pathways of medical devices listed in ISO 18562: leachables, particulate matter and volatile organic compounds (VOCs). While the standard makes specific recommendations for measuring leachables and emissions of particulate matter, it does not offer detailed guidance on collecting and sampling volatile organic compounds, which may leave compliance specialists looking around for help.
What's clear is that ISO 18562 specifies that emissions should be sampled either using thermal desorption sorbent tubes (in accordance with ISO 16000-6) or canisters (in accordance with ASTM D5466). This means that medical device businesses need to understand how best to collect VOCs in their operations. Fortunately, Markes International offers a range of resources and expertise on this topic, gained from experience in a variety of applications. As world leaders in thermal desorption, our team is well placed to advise on this important topic.