TT24-7
Advanced thermal desorber for uninterrupted monitoring of trace chemical vapours
TT24-7™ is a thermal desorption unit for continuous near-real-time (NRT) monitoring of VOCs and VVOCs in air or gas. TT24-7 ensures 100% data capture by using a twin-trapping design that can accommodate a wide range of sampling flow rates, and operates completely cryogen-free. It's an ideal TD system for those needing to continuously monitor air or gas streams for trace-level organic compounds by GC, such as chemical warfare agents. Importantly, its rapid response to changes in airborne concentrations allows the risk of exposure to hazardous chemicals to be minimised.
Benefits of TT24-7
Trace-level detection – Using a wide range of sampling flows (up to 800 mL/min) and quantitative trapping, TT24-7 delivers unparalleled sensitivity.
Highly time-resolved data – Used in conjunction with fast GC cycle times, TT24-7 provides results in near-real-time.
No blind spots – The use of two focusing traps working in tandem ensures 100% data capture.
Reliable speciation – Efficient desorption means no cross-contamination and improved chromatographic resolution, minimising false positives.
Versatility – Cryogen-free operation and a small footprint makes TT24-7 suitable for static and mobile laboratories.
Broad analyte range – An inert, uniformly-heated flow path offers compatibility for C2–C40 compounds and reactive species.
System compatibility – TT24-7 interfaces with any make of GC or fast GC.
Peace of mind – TT24-7 allows samples to be split and re-collected onto sorbent tubes, for backup or re-analysis.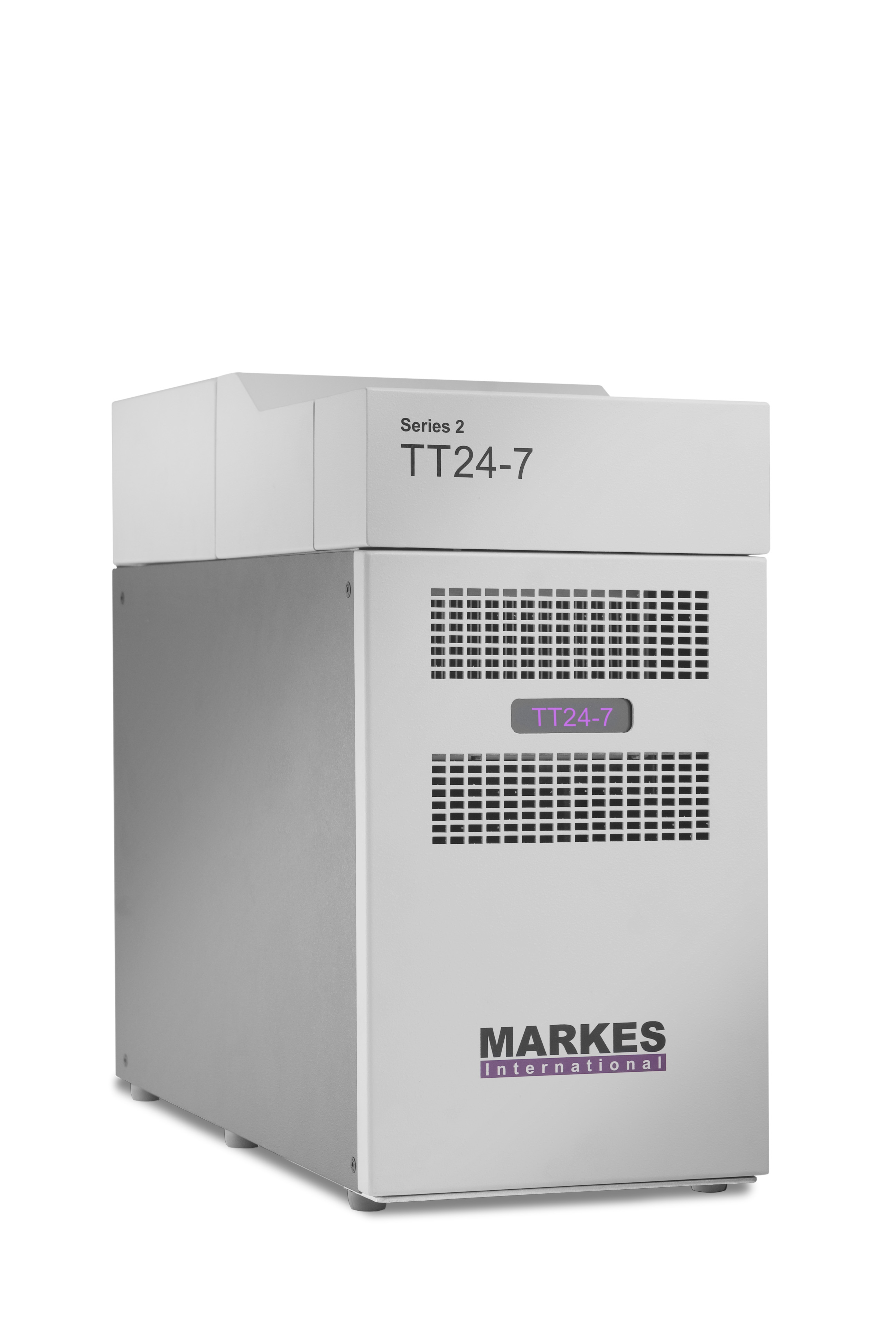 Download product brochure and technical specification
TT24-7