Understanding and identifying hydrogen fuel impurities
On-demand webinar
Webinar overview
Hydrogen fuel cells offer potential for clean, carbon-neutral transport, and stationary fuel cell applications, but providing an unadulterated source of hydrogen can be a challenge. Contaminants introduced in production and along the hydrogen supply chain can damage fuel cells, shorten component lifespan and even increase pollution. Identification and quantitation of these impurities is fast becoming a focus for analytical laboratories.
In this webinar, we explain how to analyse a wide range of volatile organic (VOC) impurities from hydrogen fuel in a single run using "hydrogen-certified" thermal desorption with gas chromatography–mass spectrometry (GC–MS) and specific detectors (such as SCD), complying with relevant global standards. Thanks to optimised preconcentration technology, the technique has proven to be more sensitive than alternative techniques and systems, while the ability to run both on-line and off-line samples gives ultimate flexibility to the analyst.
Key learning objectives:
Gain an understanding of the relevant standard methods and associated expectations for hydrogen fuel impurity analysis.
Details on the optimisation of methodology for online and offline thermal desorption GC–MS or GC–SCD.
Who should watch:
Lab managers and researchers involved in hydrogen fuel impurities analysis.
Hydrogen fuel industry researchers
Speakers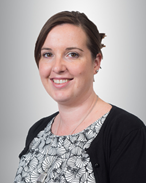 Dr Caroline Widdowson
Head of Market Development, Markes International

Caroline Widdowson is a specialist in the sampling and analysis of trace-level volatile and semi-volatile organic compounds in solids, liquids, and gases. She holds a PhD in Organic Chemistry and an MBA. Caroline is currently the Head of Market Development at Markes International, an advanced analytical instrument manufacturer with expertise in industrial & environmental monitoring, defence & forensics, chemical emissions from products and materials and chemical ecology.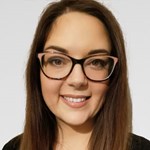 Laura Miles
Senior Application Specialist, Markes International
As senior application specialist in the thermal desorption business unit, Laura Miles is responsible for developing new methods and testing Markes International's suite of thermal desorbers for new and emerging applications. Laura joined Markes International as a customer support specialist in 2014 before moving to work in application development. As part of her current role Laura works closely with key opinion leaders in collaborations across a variety of market areas and she has a particular specialism in environmental and industrial analysis, breathomics and defence and forensics.
More on the application
Using thermal desorption coupled to a GC–MS system for the analysis of hydrogen impurities