Markes extends the high-capacity sorptive extraction application range by adding new phases to it's HiSorb line
28 June 2021
Markes International Ltd (Bridgend, UK) has extended its HiSorb™ high-capacity sorptive extraction range of products, which are used for the immersive and headspace sampling of VOC and SVOC from liquids and solids.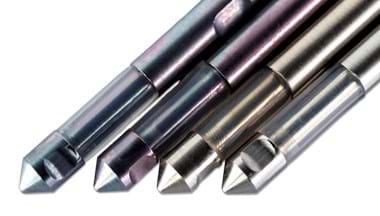 HiSorb probes are used for trace-level component characterisation (such as aroma profiling), quality control and advanced research, across a wide range of applications. The probes are stainless steel, or inert coated stainless steel, supporting a sorptive phase, and deliver a more robust analysis with greater sensitivity over similar techniques, such as SPME. After sampling, the HiSorb probes are analysed using thermal desorption coupled with GC–MS.
Markes has added three new phase combinations to complement its existing PDMS phase, which is used for the analysis of compounds ranging from volatile to non-polar semi-volatiles. These new phases greatly extend the applicability of HiSorb for many sample types. By combining carbon wide range (CWR) and divinylbenzene (DVB) phases with PDMS, the volatility and polarity range of analytes – as well as those with functional groups like amines – that are extracted is greatly increased. The new phase combinations are PDMS/CWR, PDMS/DVB and DVB/CWR/PDMS.
Rachael Szafnauer, Markes' product marketing manager for the HiSorb line, said "Our customers have been asking for these new phases for our HiSorb probes, and we can now offer them this much wider range. The reusable probes can be used in automated instruments, such as our Centri extraction and enrichment platform, for unattended sample preparation and analysis, which gives a time- and cost-saving to our customers.
"The larger capacity of the sorbents phases means that more of each analyte is extracted for detection resulting in enhanced trace-level target and non-target analyses. Sensitivity is improved further with analyte preconcentation on a cryogen-free focusing trap at the heart of all our thermal desorption and Centri instruments."
Szafnauer added: "With these new HiSorb phases, in combination with our extraction and enrichment or thermal desorption instrumentation, our customers really can discover more and deliver more from every analysis". 

- ENDS -